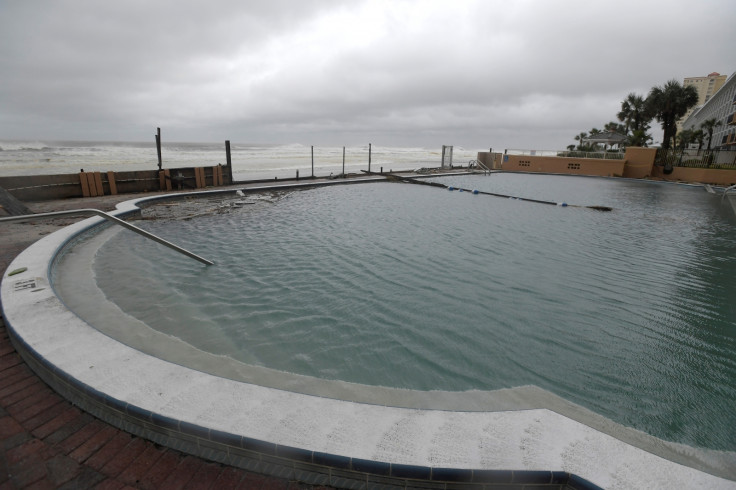 An elderly woman is likely to face charges for driving her car into a swimming pool in Colorado Springs on Monday (3 July) morning.
The woman, believed to be in her 70s, reportedly hit the accelerator instead of the brakes that led to the car plunging into the pool at the Cheyenne Mountain Resort country club.
She was driving from the resort when she accidentally rammed the car into another vehicle, drove at up to 60mph (97km/h) up a hill, through a fence before finally landing into the water, the BBC reported.
People near the pool immediately jumped to her rescue and managed to bring her out. She was soon transferred to a hospital with non-life threatening injuries. However, she has been kept at the hospital as a precaution.
A 35-year-old woman named Jessica Puzio from Denver, who was at the pool, said: "When my friend and I headed down to the pool to relax at about 11:00, we were surprised to find a Lincoln SUV partially submerged in the water.
"Amazingly, the car didn't look like it had a scratch on it - just a flat tyre. If you ask me, she's really lucky that pool was there to soften the crash."
While, Corey Youso from Texas, who was on vacation at the resort, said that he was having his breakfast when he heard a collision.
"We watched it climb the hill go airborne and go into the pool."
"I jumped in through the window and she was stuck. She couldn't get her seatbelt undone, so I unbuckled her seatbelt. In an instant the car was submerged and under water," Youso said, while explaining how he rescued her.
"I'm just glad everyone is okay and she is going to have a good recovery and no one else not injured in the process," he added.
Colorado Springs Police Sergeant Fred Walker said, "I have never seen a car in a swimming pool submerged in a swimming pool. This is a first; it's a very unique situation."