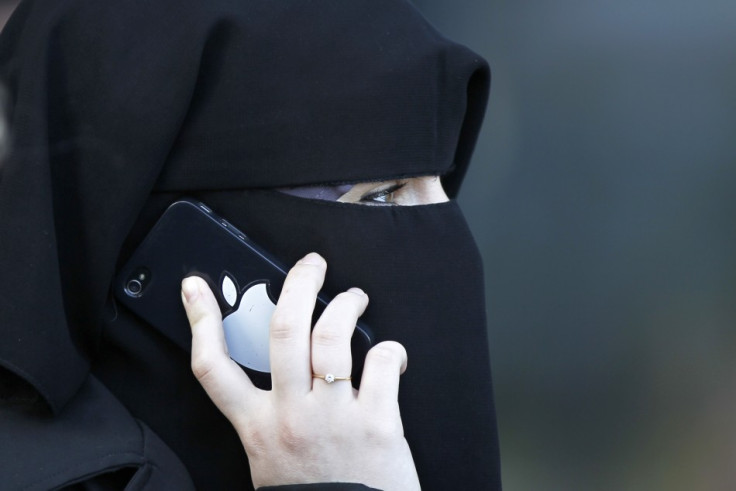 An advertisement for a Saudi Arabian company promoting swimming pools has taken twittersphere by storm after a woman in swimming gear was replaced with an inflatable ball in a photo of a family in a pool.
It is a known fact that the dress code, especially for women in the kingdom is quite strict. The rule under Sharia law seems to be applicable even for advertisements that feature women without an abaya - a Muslim garb – and a face veil. Women in the country are forbidden from behaviour that is common in Western cultures.
Saudi retail company SACO, a hardware giant, thought it was best to replace a sparingly-clad woman model in the pool with a ball, while the rest of the models in the advertisement – a man and three children – had full clothes photoshopped on them. The man and the children had their faces pixelated.
An image of the newly censored promotion was shared by the company on its Twitter page over the weekend. It highlighted the company's latest offers as well as the swimming pools it has in its store.
Twitterverse quickly dug out the original uncensored photo of the advertisement which got tens of thousands of retweets.
The swimming pool for which the advertisement was made is manufactured by California-based Intex Corporation, which specialises in spas, airbeds and pools, RT news reported.
Saudi Arabia's strict censorship does not permit women being featured in advertisement campaigns without what they deem as acceptable attire. Agencies usually airbrush a full body burqa on women models if the advertisement is a universal campaign for- and by a foreign company or brand.
It is thought to be not the first time a woman has been replaced or omitted from an advertisement in Saudi Arabia. In 2012, IKEA, the world's largest furniture retailer, had airbrushed all the women and most girls from its catalogues in the Saudi Arabian version, while all other interiors, products and male models remained intact in the pictures.
The Swedish company came under fire for its action, but it issued an apology back then, saying that "excluding women from the Saudi Arabian version of the catalogue was in conflict with the Ikea Group values".