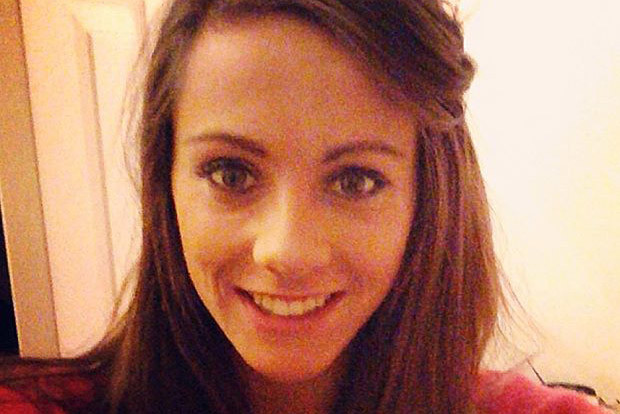 Eleanor Hawkins, the 23-year-old graduate who posed topless on a Mt Kinabalu peak and was then accused with ten other backpackers of causing an earthquake on the Malaysian mountain, has pleaded guilty to indecent behaviour on Friday (12 June).
The Derby native was charged with indecent behaviour. Deputy chief minister for the state of Sabah, Joseph Pairin Kitingan, had blamed the backpackers for the earthquake, which measured 5.9 on the Richter scale and left 18 dead and more than 100 stranded.
The former public school head girl entered the plea at Kota Kinabalu Magistrates' Court. She faces a possible three-month prison sentence or a fine.
Speaking earlier today Hawkins' lawyer Ronny Cham told the Press Association: "She may be charged today or have her bail extended. I don't know."
Kitingan said Hawkins and other tourists had showed "disrespect to the sacred mountain" and that a special ritual will be conducted to "appease the mountain spirit".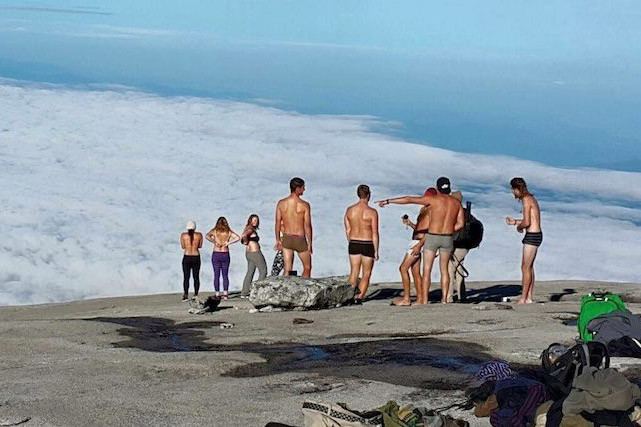 Speaking yesterday, the Hawkins family said in a statement: "We spoke to her. She's OK, she's very scared, she's very upset. She's been arrested. It's not a situation she's been in before so it's not good. We've talked to the consulate and arranged a lawyer."
Hawkins' father, who runs a mechanical engineering business, said his daughter was clearly naked in photos on the peak of Kinabalu, which have been posted on social media, but called for the incident to not be "blown out of all proportion".
Hawkins has reportedly apologised for her actions saying they were "stupid and disrespectful".
Two Canadian siblings, Lindsey and Danielle Petersen, and a Dutch male surrendered with Hawkins at a police station in Sabah on Tuesday evening (9 June) and face the same charges.