Metropolitan Police officers in east London have questioned a man at a general election polling station after he handed out a leaflet carrying a suspected Isis flag that encouraged Muslims not to vote.
The man was seen telling Muslim residents casting their vote at Bigland Green Primary School in Shadwell, an area with a high population of Muslims, to shun the ballot box and to "reject democracy".
A Bethnal Green police officer said officers are attempting to translate the black flag at the top of the leaflet and could take action if it is proved to be that of terror group Isis.
The man was seen handing out leaflets professing that "legislation belongs to Allah only" and "Shariah is the way of life".
Stickers have also been spotted in the area telling Muslims they should not vote with the hashtag #StayMuslimDontVote.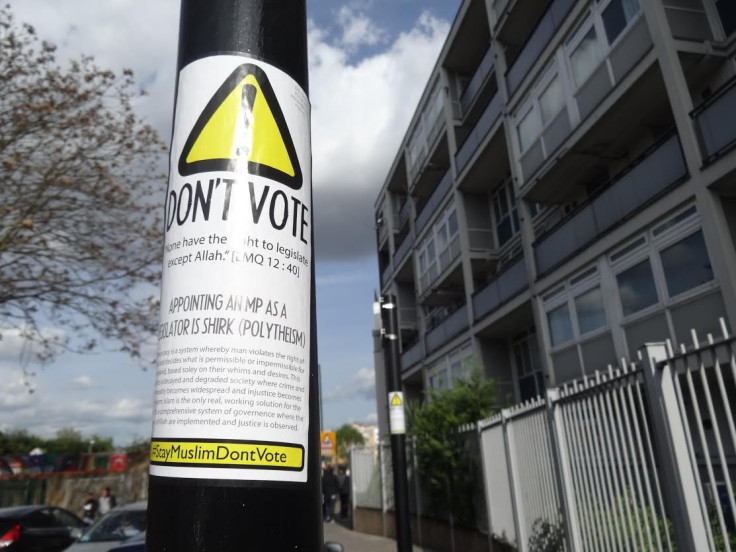 An eyewitness told IBTimes UK that four police officers attended the polling station and told the man to stop.
He responded it was his "right" to encourage Muslims not to vote before he was eventually persuaded to move further away.
The man was then taken inside the polling station entrance where he was questioned by officers.
A Met spokesman said the force was aware the leaflets were in circulation and was working with the Electoral Commission to investigate them.