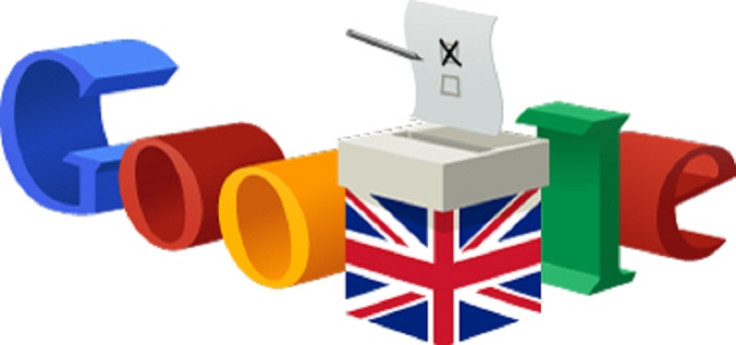 As Britons go to the polls in the tightest general election in years, Google has dedicated its 7 May Doodle to the UK ballot box.
The letters spelling out the name of the internet search engine giant are in party colours.
As Google says: "It's time to vote! By the close of election day, UK residents will have influenced which political leader gets to call 10 Downing Street home during their time in office. Voters have heard the debates, read the manifestos and watched the political broadcasts, and now 'an X in the box' will help to elect the leaders who will shape the country."
Social media, especially Twitter, has got in on the act too, with hashtags #LabourMustWin, #WhyImVotingUkip, #IVoted and #ElectionWipe all trending.