Electric vehicle take-up positive but barely making a dent in oil demand
IEA says crude demand drivers 'elsewhere' while Moody's says EVs would only provide modest earnings boost for auto-parts makers.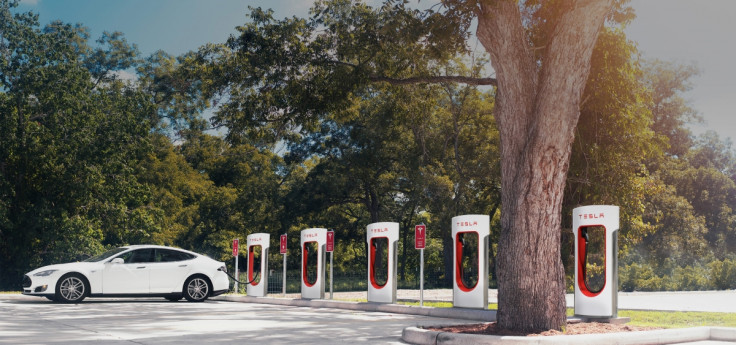 The take-up of electric vehicle (EVs), while positive, is not denting oil demand and is unlikely to over the coming decades as demand drivers extend well beyond automobiles, according to the International Energy Agency (IEA).
Speaking at the 22<sup>nd World Petroleum Congress (WPC) in Istanbul, Turkey, Dr Fatih Birol, Executive Director of the International Energy Agency (IEA) said: "We see a greater role in the future for electric cars than today, and at present we are seeing electric cars penetrate the car market for real.
"However, that has to be taken in a much wider context and we need to temper our excitement. In 2016, we had 2 million electric cars in the world, that's less than 1% of total global car sales."
Birol said even if one in every two cars is electrical, global oil demand growth – currently averaging 1.2–1.3 million barrels per day, will continue to grow.
"That's because the primary demand drivers of oil consumption, contrary to popular perception, are not cars. Bulk of the demand comes from trucks, aviation and petrochemical manufacturers, so it is too simplistic to assume 'peak demand' for oil in a matter of years and tie it in to the growth of EVs."
EVs have been the subject of much deliberation following France's decision to stop sales of all petrol cars by 2040, and carmaker Volvo's announcement that it would stop making petrol and diesel cars in favour of electric and hybrid vehicles from 2019.
Meanwhile, ratings agency Moody's has said EVs will only provide modest earnings boost for Europe's auto parts suppliers of powertrain parts such as GKN, Valeo, Friedrichshafen and Continental. While the rising popularity of EVs will allow auto parts suppliers of powertrain parts to increase their revenues, competition from semi-conductor companies selling components will limit the potential benefits on earnings, the agency told its clients in a recent note.
The engine is one of the few car parts that is not outsourced. While some automakers may still opt to manufacture the electrification equipment themselves, the agency expects suppliers to start playing a much bigger role providing growth opportunities.
On balance, Moody's believes that electrification will drive top-line growth for auto suppliers supplying powertrain parts that will boost their earnings, however, to a "lower degree."
Industry observers expect alternative fuel vehicles (AFVs) – not just electric cars – to account for 15%-20% of total vehicle production by 2025, supported by tougher carbon regulations, the decreasing popularity of diesel vehicles and growing consumer acceptance.
"But until batteries become cheaper, the market will be dominated by so-called "mild" hybrids, which combine a traditional combustion engine with an electric motor," Moody's noted. Relative to petrol engines, mild hybrids cost around €1,000 (£885) more for the additional components, comparable with diesel-engine vehicles.
© Copyright IBTimes 2023. All rights reserved.