Elephant dies of exhaustion in Cambodia after years of carrying tourists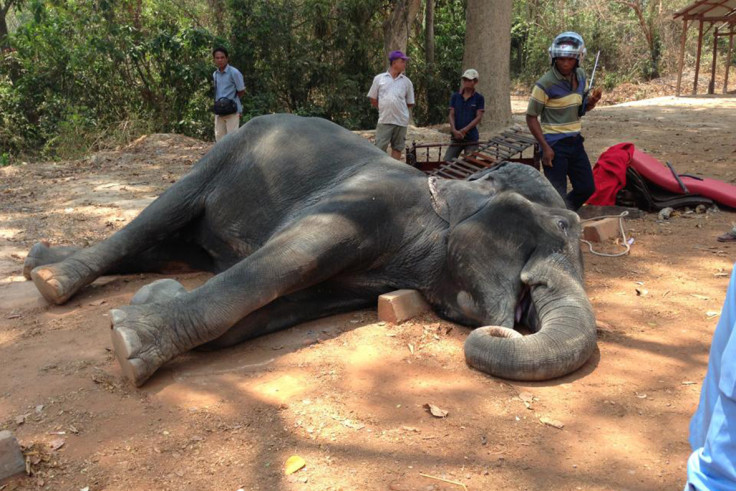 Animal activists are calling for an investigation after an elephant made to carry tourists to a Cambodian temple died from a sudden heart attack while ferrying two people. The elephant had been working for 40 minutes in heat that reached 40C.
The elephant, named Sambo and believed to be between 40 and 45 years old, had been working for the Angkor Elephant Company, taking tourists to a temple in the famous Angkor Wat complex, since 2001. Pictures of the animal, lying dead in the dust, were shared on Facebook by user Yem Senok.
Another user commented that the story is "very sad". A petition calling for the end of elephant riding at Angkor has garnered almost 30,000 signatures.
The petition describes elephant riding as "a cruel tourist attraction" that is "harmful to elephants". The manager of the Angkor Elephant Company, Oan Kiri, said: "We're all very sad to have lost her."
Speaking to the Mail Online, Jack Highwood, head of the Elephant Valley Project, said conditions for elephants needed to be regulated: "Conditions should be regulated... if working Cambodia's last remaining elephants is what Cambodia actually wants to do."
A vet who saw Sambo after she died said she had died from a heart attack "due to high temperatures, heat exhaustion and lack of wind that would have helped to cool her". She was taking two tourists to the temple, one at a time, when she collapsed.
© Copyright IBTimes 2023. All rights reserved.