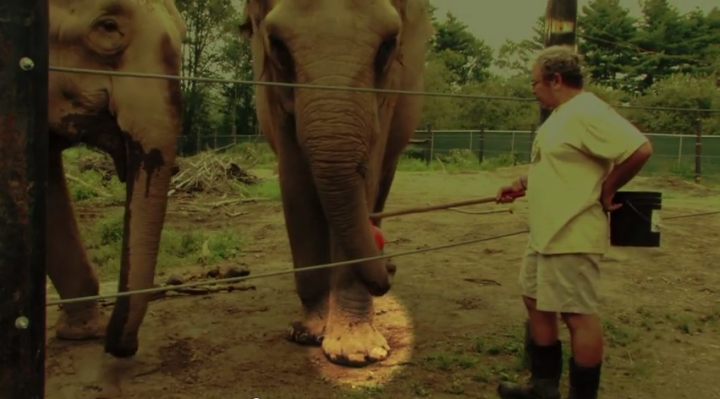 The co-founder of an elephant sanctuary in Maine, US, has been killed by an elephant who stepped on his head.
Jim Laurita was found dead in a barn at the Hope Elephants sanctuary, where he apparently fell and hit his head on concrete.
As he was still lying on the floor, an elephant accidentally stepped on his head, the police report said.
"The investigation shows that the injuries are consistent, while Dr Laurita was on the ground from a fall, that one of the elephants accidentally stepped on Dr Laurita causing internal injuries with multiple fractures and ultimately causing asphyxia," the statement said.
Hope Elephants, of which Laurita was executive director, released a statement of condolences to the Laurita family.
"Jim's passion for all animals, but especially elephants, was boundless.
"It was Jim's ability [to] share that passion with all around him that not only helped to make our organisation a reality, but also enriched and enanched the lives of all those who had a chance to know Jim.
"Our thoughts and prayers go out to the Laurita family. We ask that you respect their privacy during this difficult time."
Laurita, 56, worked in a circus with his brother, Tom, until he earned a veterinary degree and opened his practice.
In 2011 he sold his practice and created the elehant sanctuary where he and Tom brought two of the elephants which they used to work with in the circus.
During an interview with the Boston Globe, Laurita said he intended to include in the sanctuary a therapupetic area, providing acupuncture, ultrasound, nutritional support for arthritis, and a water treadmill for high-resistance and low-impact exercise.
The facility also hosts school groups interested in learning about the animals.