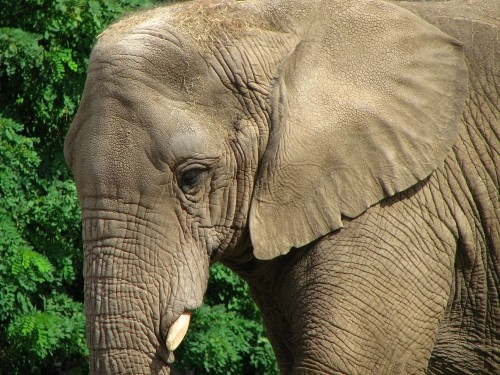 An American tourist is thought to have been trampled to death by elephants at a nature reserve in Thailand.
Park rangers discovered the woman's broken body in woodland at the Kaeng Krachan National Park, near Bangkok.
Police said that the tourist, who was in her 20s and had sustained broken bones all over her body, may have been photographing the mammals before the attack.
A 70-person search team had been looking for her after she was reported missing on 13 January.
Col Woradet Suanklaai said: "Her arms, her wrists and other parts of the body were broken, so we assumed she was trampled by elephants because no humans could have caused such damage to the body."
Kaeng Krachan is the largest national park in Thailand and covers nearly 3,000 sq meters (32,300 sq ft) of forest. It is 200km (125 miles) southwest of Bangkok.
Woradet said that the woman was travelling alone after she left a camping ground in the park.
"Looking at the pictures she took in her camera, we see a lot of animals, birds, snakes, lizards," Woradet said.
"We assumed she wanted to take pictures of elephants because that's what the Kaeng Krachan National Park is famous for. We believed she wanted to find them and take some photos."
The US embassy in Bangkok confirmed the death but gave no details.