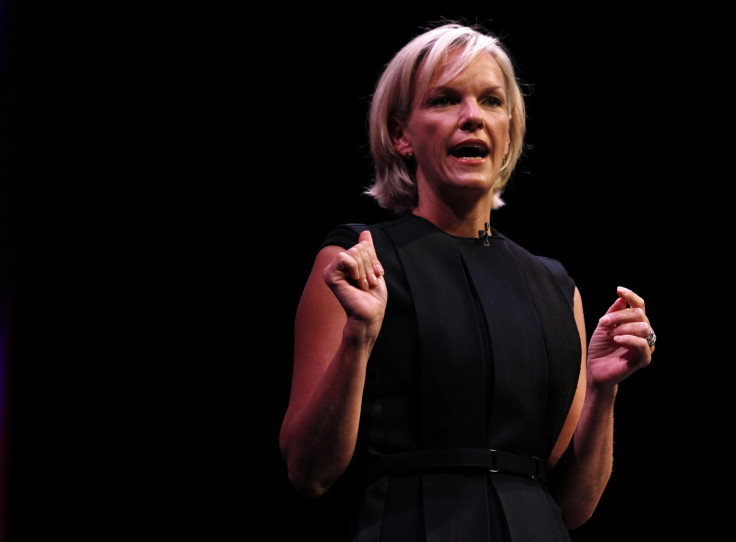 In what seems like a match made in heaven, high-powered media mogul Elisabeth Murdoch has been appointed to the board of the popular luxury accessories company Jimmy Choo. The 47-year-old daughter of octogenarian business magnate Rupert Murdoch, will join as a non-executive director, although the company would not elaborate on what her role might include.
"We are very pleased to welcome Elisabeth to the Board of Jimmy Choo as she brings a wealth of experience," said the company's non-executive chairman, Peter Harf. Known for its towering heels, Jimmy Choo shoes were made famous by Sarah Jessica Parker in the Sex And The City TV series. They sell for up to £600 a pair.
After cutting her teeth at the Nine Network in Australia, Murdoch went on to work for her father's Fox Television in Los Angeles, before moving to his FX Cable Network as director of acquisitions. After moving to Britain, she worked for her father's BSkyB satellite broadcasting company before striking out on her own to form Shine Ltd in March 2001, which made programmes like Sky1's Got To Dance and Channel 4's Sugar Rush.
The company also took over other outfits such as Kudos, the maker of Spooks and Broadchurch, before it was sold to her father's 21st Century Fox for £415m in 2011.
She currently chairs Freelands group, which invests in technology companies, and in 2008 she was made a trustee of Tate galleries by the then prime minister, Gordon Brown.
Jimmy Choo floated on the stock market in October 2014 but the company had its rating downgraded on 11 November by broker Liberium Capital, who cut the company's profit forecasts by 19%.