When Brazilian student Catarina Migilorini auctioned off her virginity for $780,000, she made headlines across the globe, and now an American medical student is also hoping to make some cash from her "first time".
A 27-year-old woman, known as Elizabeth Raine, is preparing to put her virginity under the hammer in a global auction starting on 1 April.
The slim blonde, who is hoping to sell her deflowering to the highest bidder for at least £250,000, insists it's a form of empowerment rather than a money making exercise. She plans to donate 35% of her earnings to charity.
"I cannot imagine losing my virginity in any other way," she said.
"The potential sums involved are too large to be dismissed. Love is not a part of this arrangement. It is only of a sexual and financial nature."
On her blog, Musings of a Virgin Whore, she shows off her curves and poses in a selection of skimpy lingerie. Her Face is blanked out to conceal her identity.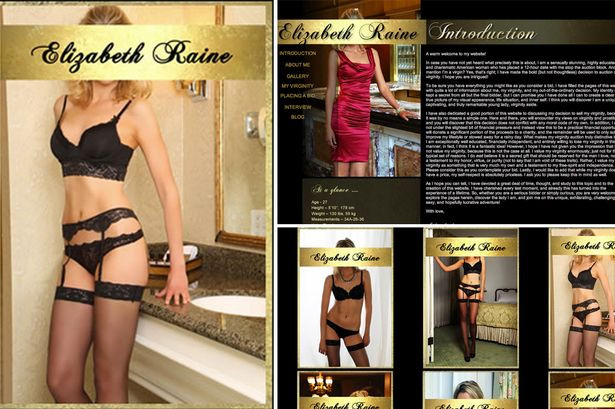 "I am a sensually stunning, highly educated and charismatic American woman who has placed a 12-hour date with me atop the auction block," she writes.
"I have made the bold (but not thoughtless) decision to auction off my virginity. I hope you are intrigued!"
She adds: "I do not believe it is a sacred gift that should be reserved for the man I love, nor is it a testament to my honour or virtue."
Raine has enlisted the help of an agent in Australia as prostitution is illegal in the USA.
With the help of Virgins Wanted project, Migilorni sold her virginity to a Japanese man named Natsu for £483,000 ($772,000). She later started the auction again after claiming that he had never paid and they had never had intercourse.
"If you only do it once in your life then you are not a prostitute, just like if you take one amazing photograph it does not automatically make you a photographer," Migilorni told new York's Daily News.