Elon Musk: I can fix South Australia's power network within 100 days or it's free
Musk's ambitious pledge comes as the state continues to suffer from frequent blackouts since September 2016.
Tesla CEO Elon Musk has made a bet to solve South Australia's energy woes within 100 days or provide the technology for free if he fails to meet the deadline. Musk's ambitious pledge comes as the state continues to suffer from frequent blackouts since September 2016 - an issue that has sparked a political brawl over energy policies.
Tesla's vice president for energy products told the Australian Finance Review on Thursday that the company could install 100-300 megawatt hours of battery storage required to stop power shortages and blackouts within 100 days.
Mike Cannon-Brookes, the Australian billionaire entrepreneur and co-founder of startup Atlassian, took to Twitter to question if the company was serious about this promise.
"Tesla will get the system installed and working 100 days from contract signature or it is free," Musk quickly responded. "That serious enough for you?"
South Australian Greens Senator Sarah Hanson-Young swiftly replied to Musk saying, "Let's talk!"
"Legend," Cannon-Brookes tweeted back. "You're on mate. Give me 7 days to try sort out politics and funding."
Musk quoted a price of $250 per kilowatt hour for 100 megawatt hour systems, amounting to an estimated total cost of $25m (£20.5m, A$33.14m).
"The government stands ready through ARENA and the CEFC to work with companies with serious proposals to support the deployment of more storage," Environment and Energy Minister Josh Frydenberg said in a statement to Reuters, referring to the Australian Renewable Energy Agency and the Clean Energy Finance Corp.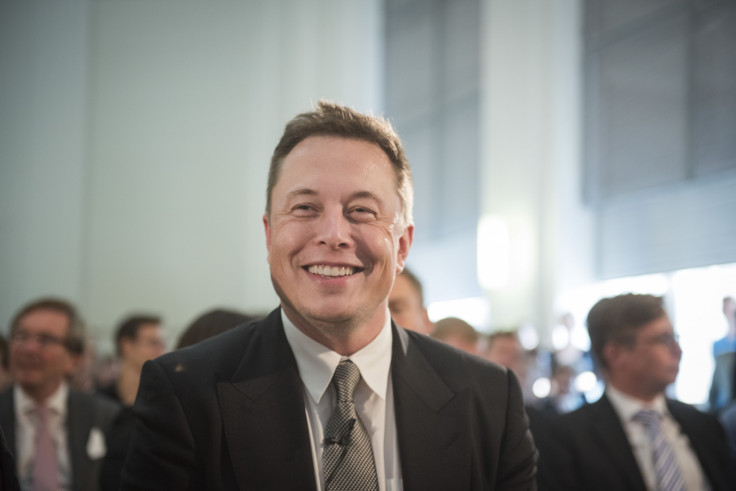 Cannon-Brookes said his phone has not stopped ringing since the conversation on social media.
"My phone hasn't stopped buzzing," Cannon-Brookes told Reuters. "The support is flooding in, both from individuals in terms of 'Hell yes!' and from corporates who are asking: 'Can we buy power? Can we contribute dollars?'"
Tesla bought solar power company SolarCity in November last year. The company also managed to complete the installation of a 80MWh grid-scale battery farm in southern California using lithium-ion batteries within 90 days. This week, Tesla officially launched its Powerwall 2 products in Australia.
Clean Energy Finance Corp chief executive Oliver Yates said they have been talking to multiple large-scale battery providers regarding possible storage solutions, including in South Australia.
"To the extent Tesla is interested, we'll also talk with them," Yates said.
Hanson-Young told ABC News that the party has already had "exchanges with people involved with the proposition".
"It is just making sure we can get the rules set in a way that maximises battery storage, being able to offer that solution and with the backing of some amazing people like Elon Musk and Mike Cannon-Brookes, I think we can make it happen," she said.
Tony Wood, energy program director for Australian public policy think tank Grattan Institute, noted that the transition for South Australia's energy network from where it is now to where it needs to be will have numerous challenges.
"In that process there'll be some great ideas that will work and there'll be some crazy ideas that don't work and maybe some crazy ideas that do work," Wood said. "When you've got companies like Tesla and others who have a track record of delivering some interesting outcomes you would be crazy to write it off.
"Now whether it then turns out to be a credible solution to a real problem I guess remains to be seen."
© Copyright IBTimes 2023. All rights reserved.