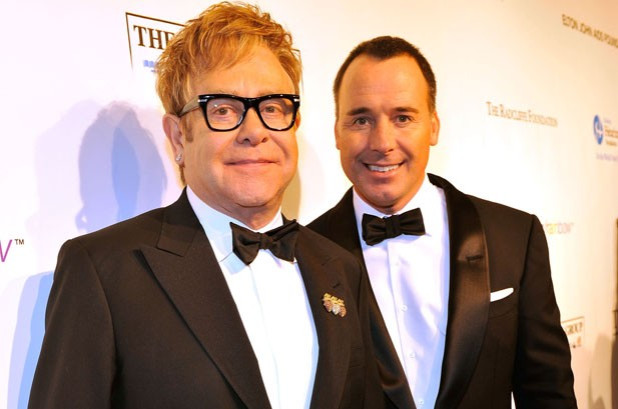 For anybody, turning 50 is always something worth celebrating in lavish style.
But if you happen to be Elton John's other half, then you probably know your special day will be nothing short of epic.
The music superstar is planning the mother of all parties to mark his husband David Furnish reaching the half-century milestone.
Known for throwing flamboyant parties all across the globe, 65-year old Elton is billing Furnish's £2m do, which has been six months in the planning, as "the party to end all parties".
Guests including Lady Gaga, Elizabeth Hurley and Victoria and David Beckham are expected to fly in for the festivities, which kick off at the couple's Beverley Hills home.
Sparing no expense, the multimillionaire singer has also made sure that they party-goers will be more than comfortable by booking them into the luxury Four Seasons Hotel in Beverly Hills. The rooms at the celeb-friendly hotel start at £310 a night.
IBTimes UK has a look at just a few of the fabulous events Furnish can look forward to during his birthday celebrations...
Day one
On the first night, Furnish will be the guest of honour at a housewarming party held at the couple's £4.8m mansion, which has undergone a makeover just for the event.
Upcoming band the Gypsy Queens have been lined up to provide the entertainment.
Day Two
After getting their beauty sleep at the Four Seasons, the A-list guests will join Furnish on his actual birthday for a special dinner in the ballroom of the 112-year-old Belasco Theatre in downtown Los Angeles.
Renowned chef Ludo Lefebvre is said to be the man behind his birthday meal and the Circque de Soleil will provide the entertainment.
Day Three
On day three of the celebrations, the birthday boy will be able to throw some shapes when he and his guests head to at the Greystone Manor nightclub. Cher is expected to take to the stage for and exclusive performance.
Day Four
If he is still standing on the final day, Furnish can look forward to another party - Sin City Style! After guests are driven 300 miles to Las Vegas, they will be given the best seats in town to see Elton's Million Dollar Piano show at Caesars Palace.
A private after- party in the hotel will round off what is expected to be a birthday to remember.