Once known as the heaviest woman in the world at 500kg (1102lbs), Egypt's Eman Ahmed Abd El Aty died at a hospital in Abu Dhabi on Monday (25 September).
Abd El Aty died at around 4.35am (1.35am BST) due to complications from "underlying co-morbid conditions", a Burjeel Hospital statement said. In medical parlance, co-morbidity is the presence of one or more additional diseases or disorders co-occurring with a primary disease or disorder. The woman was suffering from kidney dysfunction and heart disease that worsened her condition in the last few days.
Her death was sudden. Doctors treating her said the 36-year-old was recovering from depression and mobility distress since her shifting to Abu Dhabi in May from a hospital in Mumbai in India. "She had been under supervision of 20 doctors from different specialties," a hospital official said.
Dr Nahed Halawa, deputy medical director at Burjeel Hospital, told the Indian Express: "She suffered a septic shock that led to severe infection in her body. Yesterday (Sunday) we shifted her to the intensive care unit. Her condition worsened in 24 hours and she suffered a multi-organ failure.
"We are all in shock. This is so sudden. Her sister Shaimaa Selim is coming to terms with the loss. The family is yet to reach Abu Dhabi from Egypt."
The Egyptian national was suffering from a disruption of the glands as well as a parasite called elephantiasis. Both the conditions are extremely devastating as the former is responsible for the storage of a huge amount of water in the body and the latter leads to extreme swelling, resulting in overweight.
Abd El Aty had not left her house in almost 25 years until she arrived in the Indian financial hub, Mumbai for a bariatric surgery in February. She was operated at Saifee Hospital by a team of doctors led by bariatric surgeon, Dr Muffazal Lakdawala.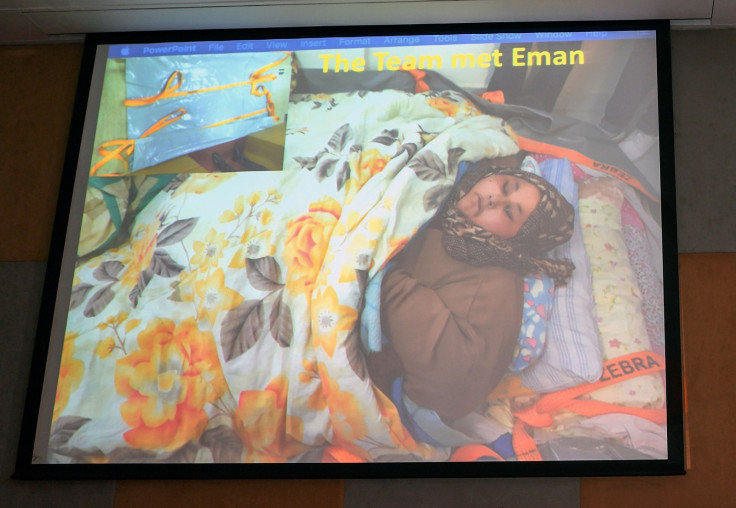 Her weight then came down to almost half of what she was earlier. However, in May, she was shifted to Abu Dhabi after a dispute between Abd El Aty's sister Shaimaa Selim and Saifee Hospital over the treatment she was undergoing.