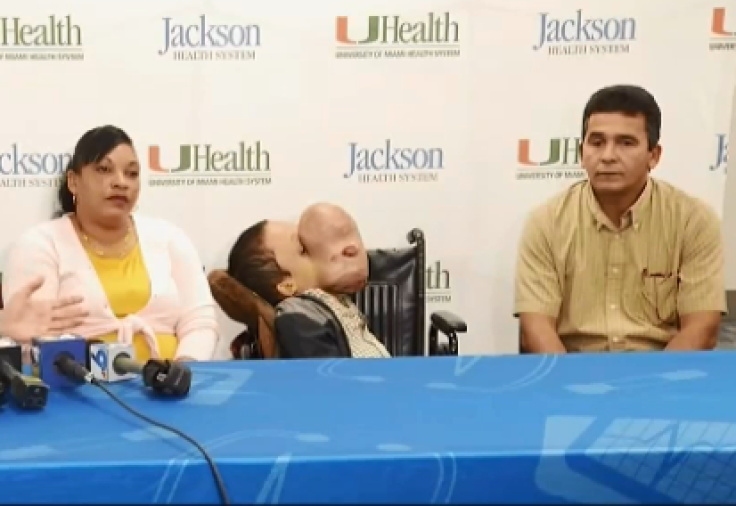 A 14-year-old boy with a football-sized tumour on his face has died after undergoing surgery at a hospital in Florida. His remains was donated to science.
Emanuel Zayas suffered from a rare bone disorder known as polyostotic fibrous dysplasia, which resulted in a 10lb (5kg) abscess on his face.
The Cuban teenager was granted a special visa to receive treatment at Jackson Memorial Hospital in Miami.
The operation was initially deemed successful but Emanuel tragically died from kidney and lung failure a few days later on 18 January.
"Another angel has arrived in Heaven," said Dr Robert E. Marx, as reported by NBC.
"Our condolences and prayers for Emanuel's family and the loss of a very brave young man," he added.
The doctor commended Emanuel's parents for donating their son's body to medical research. It is hoped that it will provide clues for better understanding – and treating – polyostotic fibrous dysplacia sufferers around the world.
Ahead of the operation Mark had warned that the enormous facial swelling posed multiple threats to the boy's life, including malnourishment as a result of not being able to eat or drink and, breathing difficulties from pressure on his windpipe and strain on his neck from the sheer weight which could have caused a fracture.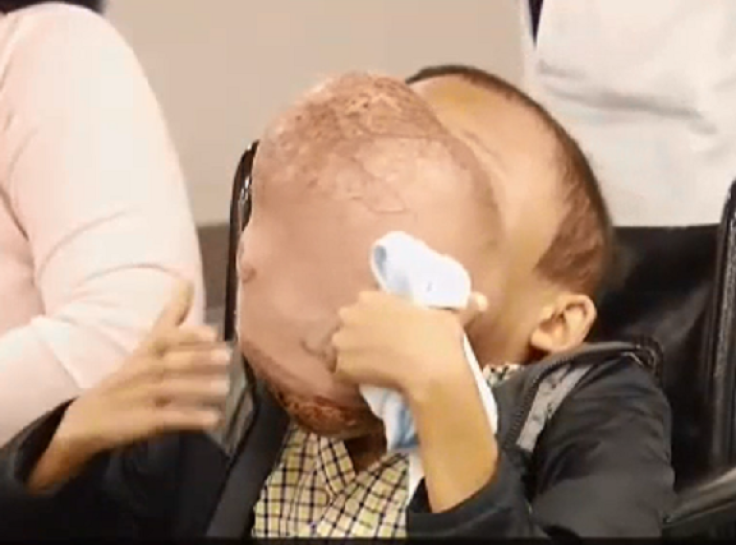 "I am saddened by the fact that we are losing him and that apparently the physiologic stress of the surgery was too much for his compromised anatomy to overcome," Marx said.
"Our hopes of saving his life and in doing so would allow him a better quality of life have not been realised. I am personally saddened but want to thank all of you for your well-wishes and prayers," he added.
Emanuel and his parents, Noel Zayas and Melvis Vizaino, flew to the US in November 2016 after an online fundraising campaign that went viral on social media.
The page has been flooded with messages of condolence following news of Emanuel's death. Jaynie Estrada, a missionary who led the fundraising effort thanked everyone for their support on the page.
"Thank you to everyone all over the world who donated, prayed and encouraged Emanuel," Estrada wrote. "I translated and shared comments with him and his parents since the beginning of the campaign. Your interest, concern and love has impacted them deeply – and they love and appreciate you for it.
"We are saddened and disappointed that Emanuel didn't [have] the physical recovery we were hoping for," she added. "However through the eyes of our faith, in our hearts, we truly believe and know without a doubt that Emanuel did indeed receive complete healing and that now he has a perfect, sweet face and two legs that work, and that he is running and jumping and having a great time in heaven right now."