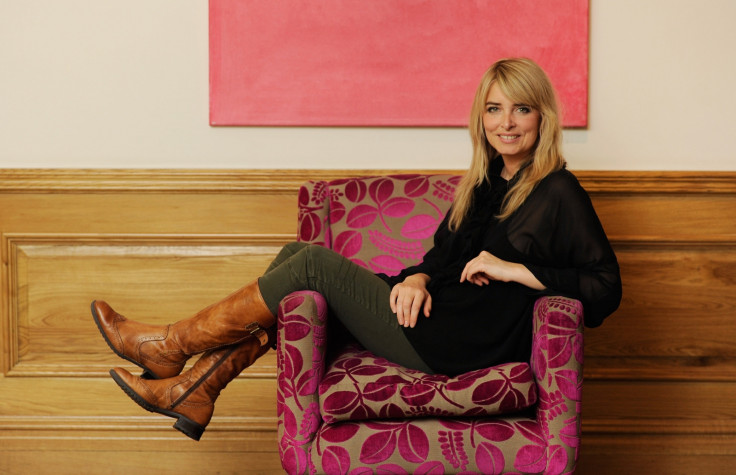 Emmerdale star Emma Atkins has revealed she gave birth to a boy just before her birthday in March after keeping her pregnancy a secret from unsuspecting viewers for eight months.
The new family member is Atkins' first child with businessman boyfriend Tom.
She announced the news to The Sun's TV Biz saying: "He arrived just before my 40th, which was the best present."
Atkins plays Charity Dingle who has committed insurance fraud several times in the long-running TV soap but always managed to evade prosecution in the end. She left the show in 2005 but reprised her role four years later and has been a regular cast member ever since.
Emmerdale writers saw the 40-year-old's pregnancy as a good opportunity to finally be able to punish Charity for her crimes while simultaneously allowing Atkins to have maternity leave.
The storyline's unexpected climax aired in January which gave Atkins some time off in the build-up to her birth in March. Determined to avoid spoiling the final verdict, both the producers and the actress managed to conceal her baby bump in all of her scenes leading up to Charity's trial.
The sentencing surprised avid fans of the soap, who are so used to seeing Charity escape prison. A source said: "No one guessed Charity's prison sentence was coming. Everyone assumed she would get away with it like she has so many times in the past."
Atkins herself admitted they were surprised at their success saying "I can't believe we managed to keep it a secret for so long. I am so delighted."
The character was given a two-year prison sentence, and the show's insider stated that "she's going to be rotting in jail for at least a year".
Atkins said keeping her pregnancy secret fitted in with the show's storyline and working during that time was actually very good for her. Getting up early to go to work helped distract her from things such as morning sickness, she added.