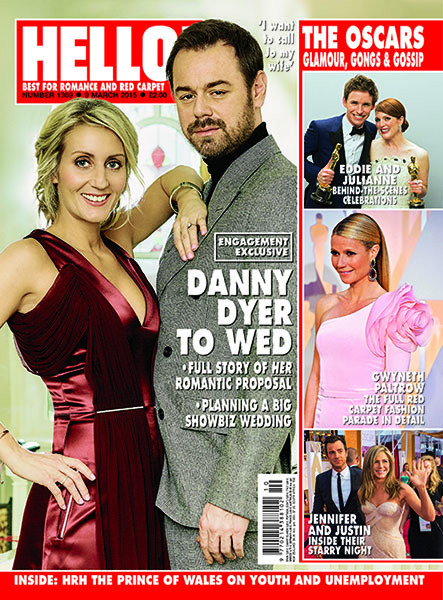 EastEnders star Danny Dyer is officially off the market after getting engaged to long-time girlfriend Joanne Mas.
The 37-year-old actor, who plays Queen Vic pub landlord Mick Carter in the BBC soap, revealed that he was caught by surprise after his childhood sweetheart popped the question on Valentine's Day - despite it not being a leap year.
"It was a complete bolt out of the blue but I'm so glad she did it because I don't think I could have taken the rejection," the actor told Hello! magazine. "I love the fact Jo proposed."
Dyer, whose film credits include The Football Factory and Vendetta, also said he is a changed man and vowed to stay faithful.
"I thought the grass was greener - but the grass was horrible and I don't ever want to go there again," he admitted.
Mas - the mother of his three children - took matters into her own hand after decided one of them needed to make the bold move. "I've always wanted to marry Danny and I decided that if I didn't get things moving, it would never happen," she explained.
"I never wanted to get married when the children were babies because I wanted to let my hair down and enjoy the day. But we have had our little boy now and we're not going to have any more so the time is right."
The couple who have been together on and off for over 20 years, are parents to daughters Dani, 18, Sunnie, seven, and 15-month-old son Arty. They will exchange vows next summer in what is expected to be one of the biggest showbiz weddings of the year.
Mas added that although it hadn't been easy, she had forgiven him for his past infidelities.
"It's been hard but I've got over it," she said. "When you have children, it isn't just about me and Danny. I wouldn't destroy the lives of my babies for something that doesn't matter."