In April 2015, Avengers: Age Of Ultron director Joss Whedon was pretty open about the fact that he wasn't a big fan of Marvel television show Agents of S.H.I.E.L.D. Safe to say, the opinion didn't go down too well with fans of the comics and the movies, particularly considering Whedon's involvement with the well-loved series himself.
But now, the 51 year old has backtracked a little. He has explained specifically the justifications behind his decision to bring back fan-favourite character Agent Phil Coulson (Clark Gregg), who was thought to have died in 2012's Avengers Assemble movie, in the pilot episode of S.H.I.E.L.D. –a plot device that he originally admitted "did take some of the punch out of" the original film for him.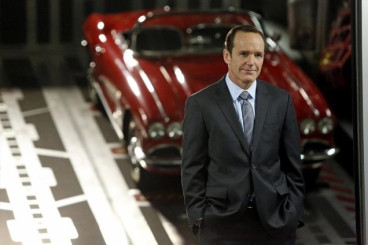 "You know, who loved hearing [about] that was Clark Gregg. He was super-thrilled. I do think that there is an element for somebody who consumes all the Marvel product that it might take the punch out [of it], but generally I feel like the S.H.I.E.L.D. audience and The Avengers audiences are not actually the same group, necessarily," he said in a Q&A with the Oxford Union in the UK.
"No, I don't regret bringing back Phil Coulson because he's Clark Gregg, and he's so badass."
The filmmaker then went on to suggest that his original comments were slightly misconstrued by the media when he talked about the programme last year to make his quotes have more of an impact. "That was an aspect of it that became a headline in the internet, because that's what they do. It was sort of, 'Oh, that's the meanest thing he's said, let's use that,'" he said.
"You have to go, 'Well, OK, if you take it back in TV, does it take it back in film?' That was the the thing, because it came from, 'Why wasn't he in the second film?' I'm like, 'Because I have time to explain that.' It's like, 'In addition to introducing nineteen new characters, this [snaps finger] guy's alive again.' I couldn't do that, so... It's an aspect of it, but it's a small one. It's not how I feel about it."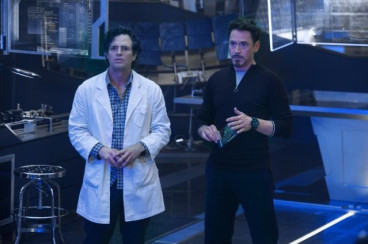 He finished the interview by confessing that he believes that Marvel television shows are typically made up of extra storylines and plot points that weren't necessarily good enough to make it into the tentpole productions of the cinematic universe.
"With a TV show, you just have to... you just have to be careful. Which, unfortunately just means the TV show gets, you know, leftovers. One of the first things they said was 'We got a great idea! We'll use Loki's scepter!' And I'm like 'Yeah ... um, hold that thought.'"
I wouldn't do anything else because there are a lot of films, and it is a lot of fun. It's very seductive. When you can put your little fairy dust on things and just improve them slightly, and they actually listen to you... I was a script doctor for a long time, and the part where they listen to you was very rare; so it was very important for my own self to go 'We can still be friends', but..."
For more entertainment news follow A-List on Twitter @Alistinsider