Emma Watson has opened up about her life in the public eye and revealed that she struggles with being described as a role model.
The Harry Potter star made the admission during an interview with fellow actress Jessica Chastain for Interview magazine.
Now 27, the actress came to fame as a child star aged 11, playing Hermione Granger in the global movie franchise spawned from the books of JK Rowling. She made her big-screen debut in November 2001.
"The three of us—Dan[iel Radcliffe], Rupert [Grint], and I— were kids when we got cast in this fairytale series, and what happened to us was kind of a fantasy story in itself, outside of the movies," she explained.
"The story of my life has been of public interest, which is why I've been so passionate about having a private identity. When I step into a character, people have to be able to suspend their disbelief; they have to be able to divorce me from that girl.
"And not having everyone know every single intimate detail of my entire life is part of me trying to protect my ability to do my job well," she added.
Now a fully fledged A-list movie star championing gender equality Watson helped launch the UN Women HeForShe campaign and has been vocal in decrying inequalities in Hollywood.
Watson says of her star status: "When people call me a role model it puts the fear of God into me, because I feel like I'm destined to fail."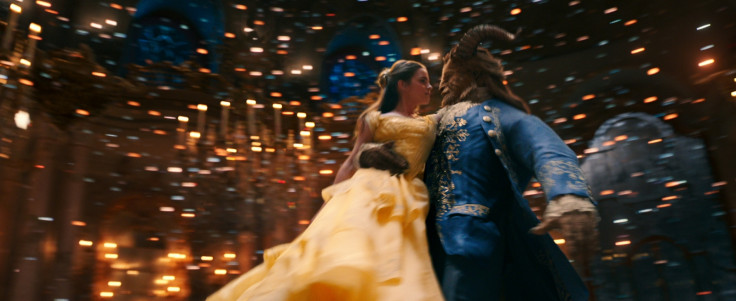 Following the success of the live-action version of Beauty and the Beast, Emma is set to star in The Circle with Tom Hanks, playing a tech agent with the future of humanity resting on her.
'It's not like a dystopian future — it could be tomorrow," she explains. "Someone recently said he thought it was The Truman Show meets The Graduate with a dash of Kardashians."
Questioned by Chastain on how she relaxes, she reveals a love of baking. "What do I do? I bake. I'm pretty competitive about my chocolate-chip banana bread," she jokes. "I don't think anyone can believe how good it is. It's really on another level. And I hang out with my cat."