It's a big week on Emmerdale as viewers are expected to get one shock after the other. The beginning of Tuesday night's (18 October) episode will begin with a flash forward where Pierce (Jonathan Wrather) and Paddy (Dominic Brunt) stare at their bloody hands in horror.
'Dale fans may mistake the opening scenes for a Quentin Tarantino movie as the whodunit episode gets underway and rewinds to the start of the day. It all unravels when Paddy and Marlon (Mark Charnock) head off on a camping trip. They leave Pierce and Rhona (Zoe Henry) having a serious argument over Paddy. Pierce later discovers that Rhona has lied to him about Paddy – and once again he's not a happy bunny.
One character is set to die, but whether Pierce, who seems to be beaten up, or Paddy will be responsible for murder remains to be seen.
The gripes between Paddy and Pierce all began earlier this year when the former returned from Germany after eight months away to find that he was being cheated on. To his horror, Pierce was sleeping with his wife Rhona. It all felt like karma had come to bite him back after he fled the Dales when his affair with Pierce's now-dead wife Tess was revealed. Complicated, we know.
When Paddy returned to patch things up with his wife, he was shocked to find the pair getting down to business. He is devastated to learn that they are now a serious item and schemes to win her back by proving that Pierce isn't the nice guy he is making out to be. But how far will he go to get his lady back?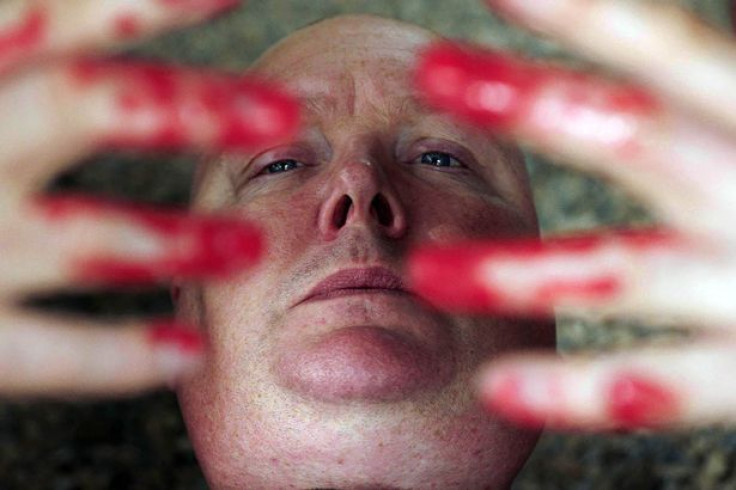 Elsewhere in the soap, it could be the end for Charity Dingle (Emma Atkins) as her heartbreak over Cain Dingle (Jeff Hordley) has sent her to despair. Viewers will be shocked to see Charity rev the engine of Cain's car on the edge of the cliff, and Cain is later alarmed by police claiming that they need to pull the vehicle from the lake below.
Chas and Zak are shaken by the news as they think of the worst, but Cain is in denial and insists that Charity is acting up. Will there be another death in the Dales? We don't think our stress levels can take any more...
Emmerdale continues on Tuesday night at 7.30pm on ITV.