Empire season 2 episode 17 saw the Lyon family at the coveted American Sound Award but it ended with gunshots and a bloody red carpet. Freda Gatz, after figuring out that it was Lucious who killed her father, pulled a gun to the Lyon's patriarch's head but Jamal stepped in and took the bullet.
The episode ended with Jamal in a critical condition, fighting for his life and Lucious feeling guilty about his homophobic comments towards his son, who took a bullet for him. Earlier, Lucious had gone as far as strangling Jamal and telling him: "The day you die from AIDS, I'm going to celebrate."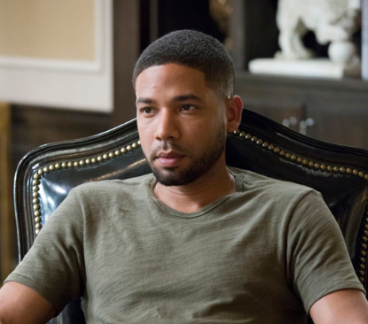 Showrunner Ilene Chaiken spoke to Variety about Jamal's fate and what to expect in the season 2 finale. Chaiken told Variety:What happens next is about the consequences. Clearly, Jamal has been shot. It's serious. It's life-threatening. It happened because of everything that we've seen in the course of the season and all of the things that Lucious and Cookie have done, and the way they've lived their lives. It's all coming back at them now."
According to the showrunner: "Lucious feels horrified by the things that he said to Jamal just hours before he was shot, and on top of that, Jamal might have just saved Lucious' life."
"It's not only that Lucious said terrible things that he regrets to Jamal, but Jamal took a bullet for his father. I would say that should Jamal survive, there will have to be a big reckoning between father and son, and probably for the whole family," she added.
The finale episode will answer a lot of questions, according to Chaiken. "We will see more of Freda. We'll see her in the next episode. I think that it calls for that. Freda shot Jamal and tried to shoot Lucious, based on very quickly putting some pieces together that led her to a very damning conclusion. She now is a danger and a threat to Lucious as much as his mother and Tariq are to him," she shared.
Empire season 2 finale episode titled Past Is Prologue will air next Wednesday (18 May) at 9pm EST on Fox. The official synopsis reads as follows: