Supernatural season 11 returns with an all-new episode this Wednesday (10 May) at 8pm EST on The CW, which will feature Sam Winchester and Dean Winchester teaming up with Metratron and coming up with a plan to save Lucifer/Castiel from Amara.
Episode 21 is titled All in the Family, hinting at a family reunion between Lucifer, God and Amara. The official synopsis reads as follows:
In the previous episode, Chuck revealed to Metatron that he is God and shared where he was all this while. The chapter ended with God saving the Winchester brothers and the townspeople from the deadly fog released by Amara.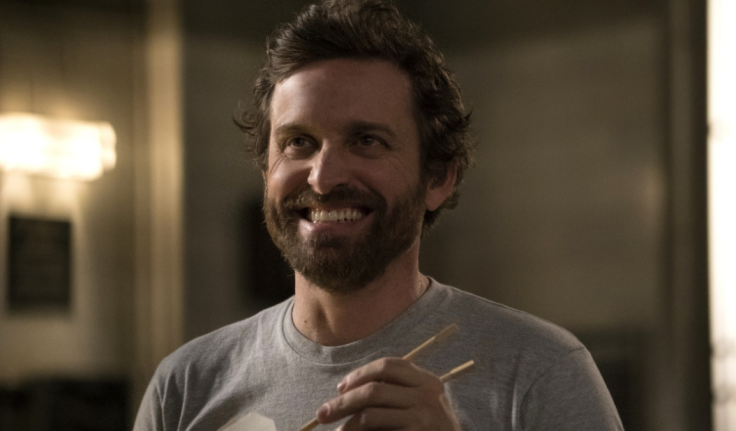 Rob Benedict spoke to TVLine about playing God/Chuck and how the almighty fits in season 11. He said: "Right after the season 5 finale, [creator] Eric Kripke called and revealed to me that Chuck was God. I was like, 'Oh, wow!' He was like, 'But don't get your hopes up, because it's hard to bring that back.' You can't just be like, 'Hey, guys, remember me [from] last season? Now I'm God.' So it just didn't make sense for several seasons to bring me back because of that idea. But it's interesting. He said to me, 'Just let the fans think whatever they want to think and have their own opinions of what Chuck is'."
Benedict added that God has returned because of Darkness and shared: "But slowly, it was a seed that got planted, and that's what people — most people, at least — interpreted it as. So now in season 11, there's a really good reason for him to be back because of The Darkness."
A promo for the episode shows Dean having a discussion with God about Amara. Pointing at a children's playground, Dean tells God: "Amara, I know, is going to eliminate you after she destroys everything you've created. Chuck, it's you who have to take her out." Then we see Amara torturing Lucifer. The promo ends with Amara appearing in front of Sam and Dean's car and saying: "You really are not worth saving!" as the car gets dragged out of the road, thanks to Amara's magic.
Is this the episode where God will come face-to-face with his sister? Will God save Lucifer from Amara's clutches? To get your answers, keep watching Supernatural every Wednesday on The CW.