With just three months until the hit drama returns to screens, production has finally begun on season two of Empire and there is already a huge shocker in store for viewers.
The series director Lee Daniels kept fans updated throughout the first day of filming by sharing photos and videos from the set, with actor Terrence Howard seen reprising his lead role as Lucious Lyon and comedian Chris Rock making his anticipated cameo.
Warning: Spoilers ahead!
Those who watched the finale episode of season one will remember that Lucious was arrested for the murder of his longtime friend Bunkie, so it should not come as a surprise to learn that Howard, 46, was filming jail scenes.
In photos from the set, the actor sits at a table in the jail courtyard, playing a game of chess with Rock, who plays a convict.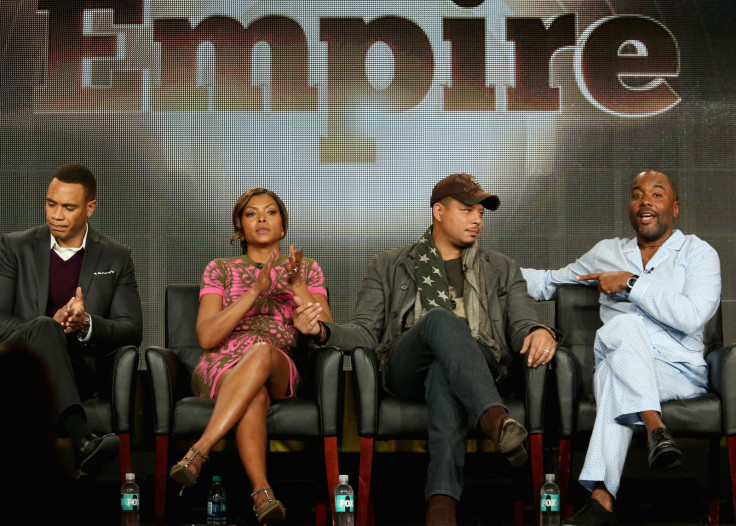 Not seen on the first day of filming was Howard's co-star Taraji P Henson who plays his loudmouth ex-wife Cookie, and his on-screen sons Jussie Smollett, Trai Byers and Bryshere Y Gray.
Rock's character may not be a complete stranger to Lucious as Empire co-creator Danny Strong told The Hollywood Reporter that the convict "will be a person from the past".
In one of Lee's video clips, the 50-year-old comedian said: "My first day was incredible. [I] worked with the great Terrence Howard, the great Lee Daniels."
Referring to himself, Howard chimed in: "And Terrence punched him in the stomach by accident four times," to which Rock joked: "I don't know if it was an accident, he does have a reputation."
Oscar-nominee Daniels said in another clip: "I got through day one, thank you crew, thank you cast."
While season one saw cameos from a bevy of famous faces in Hollywood such as model Naomi Campbell and singer Jennifer Hudson, viewers can expect to see guest appearances from Alicia Keys and Lenny Kravitz in upcoming episodes.
Season two is expected to premiere on 23 September.