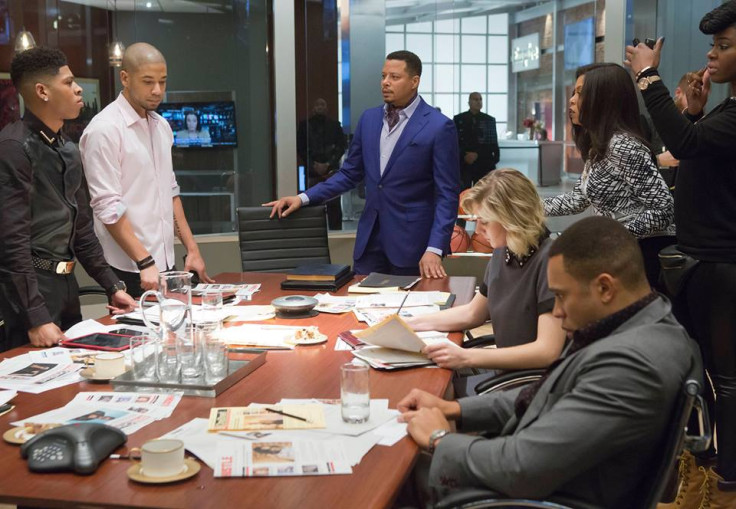 Empire returns with an all new episode tonight, Wednesday, 18 March at 9pm on Fox network.
Episode 10 is titled, Sins Of The Father, where Lucious Lyon's family is taken hostage.
Click here to watch the episode online on Fox's official website.
The official synopsis reads as follows:
Andre forms a new musical relationship with Michelle (guest star Jennifer Hudson), and a woman from Lucious' past, Angie (guest star Mary J Blige), comes into the picture. Meanwhile, Lucious invites the whole family over to his home. However, everyone arrives with their own agendas. Hakeem, under the influence of Camilla (guest star Naomi Campbell), sets out to show his father that he's a true artist and a good businessman. Then, Cookie prepares to state her own agenda for Empire and for her family, when Olivia (guest star Raven-Symoné) arrives in the all-new "Sins Of The Father" episode of Empire.
The Lyon family will be hit from all sides in the episode. Cookie and Lucious have a problem with Hakeem's new girlfriend, who happens to be at least 20 years his senior.
In Fox's official promo, Malcolm and Cookie share and intense kiss, while Olivia, Jamal's ex-wife, brings a mysterious young man to the house, who is seen holding a gun.
The promo shows Jussie Smollett (Jamal) teasing that Lucious might takes things in his own hands.
"He will always feel that he's the one that has to control his sons. And if anybody else seems like they're coming and they're going to step on his toes, he's got to get rid of them," the actor says about Lucious.
Meanwhile, Olivia comes home to get Lola with a new guest, who later pulls out a gun on Cookie, as Lucious tries to separate them.
On the other hand, Andre is still dealing with the aftermath of his violent mental breakdown that was seen at the end of episode 9, after which he was put under psychiatric help. In episode 10, Jennifer Hudson will guest star as a music therapist, who helps in treating him.
Also, a major secret from Lucious's past will be out in the open, which will shatter the Lyon family.
Check out the promos below: