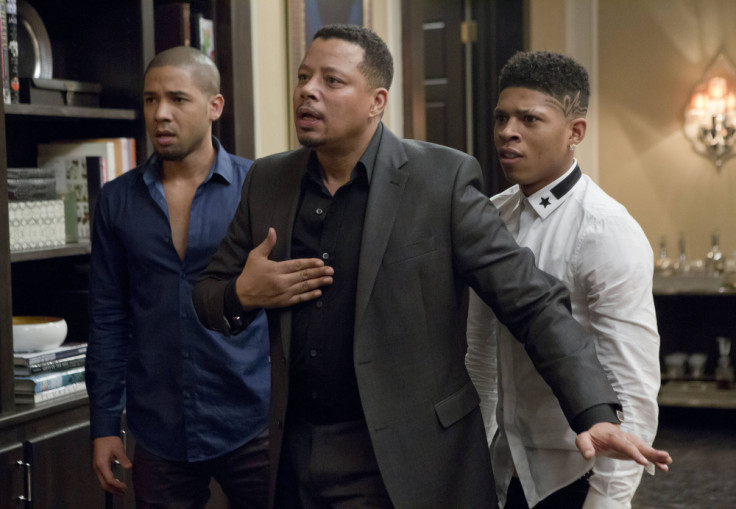 The season finale of Empire, which is speculated to be "explosive" will air next Wednesday, 18 March, where Lucious's dark side will come out in the open.
The season finale will be aired in two episodes that are titled Die But Once and Who I Am.
The official synopsis of the episodes reads as follows:
Jamal and Lucious are on their way to forming a music-centered relationship, but once again, Lucious has a secret that's about to change everything. Hakeem decides to flirt with the enemy, while trying to figure out what the best move is for his career. Meanwhile, Cookie is cooking up a plan of her own in the all-new, special two-hour finale.
A new promo released teases ample of drama in the two episodes. Terrence Howard, who plays Lucious Lyon is heard saying: "He doesn't feel like he has made bad choices in his life, but I'm sure there will be a 'commit to Jesus' moment."
The promo shows Andre, quitting from his post as CEO, and asking his dad to start looking for someone else to fill up his position.
"He has been kicked out from the family dynamics for a while, now he is kicking them out to reclaim a more pure side of himself that he could never get with the Lyon family," says Trai Byers who plays the eldest son.
The promo also shows Lucious telling Andre not to quit. He says, "I Need you, the Empire needs you."
While Cookie is seen telling Lucious, "You are on a dark path, you are going down." The Lyon family head, who is not doing too well, responds by saying: "l am inviting you to witness as Empire becomes synonymous with American culture and Luscious Lyon becomes god."
Meanwhile, executive producer Danny Strong has promised a cliffhanger ending to the season.
"I'm a very no-spoiler kind of person. My attitude on that is you'll just have to watch and find out. ... It's a very explosive finale. Not surprising, right, given the nature of our storytelling. Many things go down, many things will be resolved. Alliances will shift and, yet, it may or may not be completely resolved by the time it's all over. A lot will be resolved. We're not going to Laura Palmer (from Twin Peaks) the finale," Strong says.
Meanwhile, actor Jussie Smollett told USA TODAY that fans can expect a tender moment between his character Jamal and his homophobic father.
"You will see a moment in time where Jamal and Lucius come together through song and it's one of the most spectacular things you will ever see. This is one of my very favorite scenes I've shot in the entire series," he said.