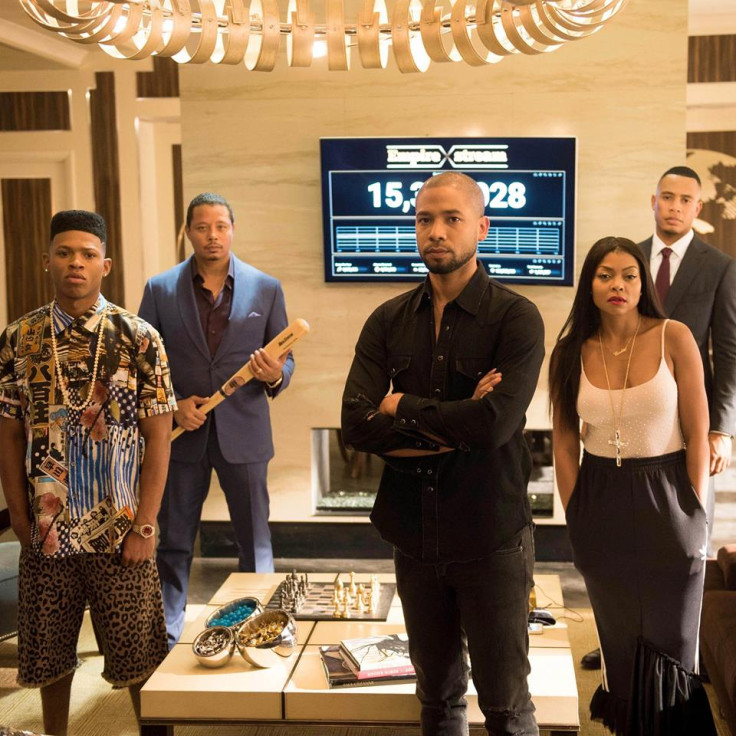 Empire season 3 returns after a brief hiatus with its final three episodes before the fall finale, wherein Cookie's efforts to impress her boyfriend Angelo's mother, are ruined by Lucious Lyon. Episode 7 is titled, What We May Be, which airs on 30 November at 9pm EST on Fox Network.
The official synopsis reads as follows:
Cookie looks to Candace for tips on how to plan an elaborate family dinner that will impress Angelo's mother, Diane (guest star Phylicia Rashad). Meanwhile, old home videos cause Cookie to face secrets about her relationship with her father that she had tried to hide from her kids, and Andre organizes an unlikely duet
Click here to watch Empire season 3 via live stream online. You can watch the episodes online on Fox Now by clicking here (only in the US).
A promo for the episode shows Jamal making a music video using his mother's old videos with her father and sisters. Jussie Smollett who plays Jamal says in a promo, "We knew we didn't know everything about Lucious, but now we see we didn't know everything about Cookie either."
"When Jamal finds out what truly happened between Cookie, Carol, Candice and their dad, it makes him understand Cookie." As the promo shows scenes with Jamal sharing the video slides, Cookie says, "no... Stop! Jamal shut this down." She nervously tells her son, "You can't use those videos, you had no right of digging those stuff up."
Grace Byers who plays Anika checks Cookie's disastrous dinner and says, "Cookie is meeting Angelo's mom for the first time. She has prepared a wonderful dinner, it's suppose to go flawlessly. But which Lyon dinner ever goes flawlessly?"
Byers further adds, "When Anike and Lucious walks in, you got Jamal who is high on meds, and you have Hakeem who is trying to handle with a child and then you have the mother-in-law, who is silently judging everything.!"