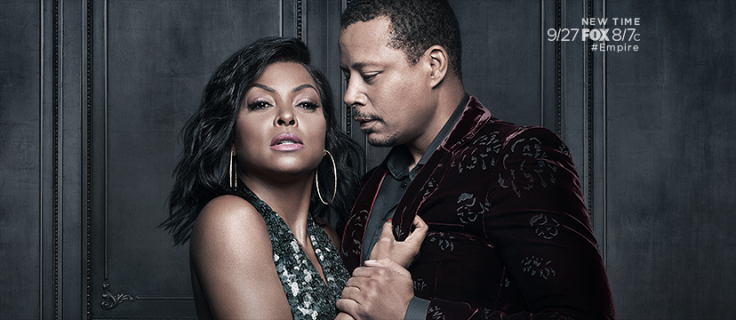 Empire season 4 returns with all-new episodes this Wednesday (27 September) at 8pm EST on Fox Network, wherein fans will finally learn what happens to Lucious Lyon and Cookie's love story after the devastating events of May finale.
The premiere episode is titled, Noble Memory, and the official synopsis reads as follows:
Lucious makes his first public appearance after the explosion in Las Vegas; the Lyon family members each have their own interests in Lucious regaining his faculties.
Click here to watch Empire season 3 via live stream online. You can watch the episodes online on Fox Now by clicking here(available only in the US).
The season 3 finale ended with Lucious reuniting with Cookie and deciding to step away from the company and travel the world, but unfortunately a car explosion left Lucious in a three-month coma and caused severe memory loss.
Actor Taraji P. Henson dished to Extra TV about Cookie taking over Empire Entertainment and Lucious angel side.
She explained, "Taking over the empire, ya know, be careful what you ask for! She wanted her company back, she got it, now she has to run it. Most importantly, the relationship and the dynamic between the family now that Lucious is not himself, you get to see a softer side of him, we get to see the angel — 'cause he's the devil, Lucious."
Actor Terrence Howard also spoke about Lucious' fight to get his business back after coming out of a coma. The Iron Man actor said, "He is just starting to remember who he is as a human being."
Actress Demi Moore and her real-life daughter, Rumer, will also appear on the show's season 4. Moore shared, "It is a nighttime soap opera, and it is all about having fun, 'cause truly anything is possible on 'Empire' 'cause they make up their own rules... and we're getting time together, too, which is the best part."
Demi is the one responsible for Rumer's starring role, and explained, "I kept saying to Lee [Daniels], 'She's the perfect fit for your show, she's the right fit for your show.' I hit him up literally at the Sunset Tower restaurant, 'You gotta get my kid on the show!'"