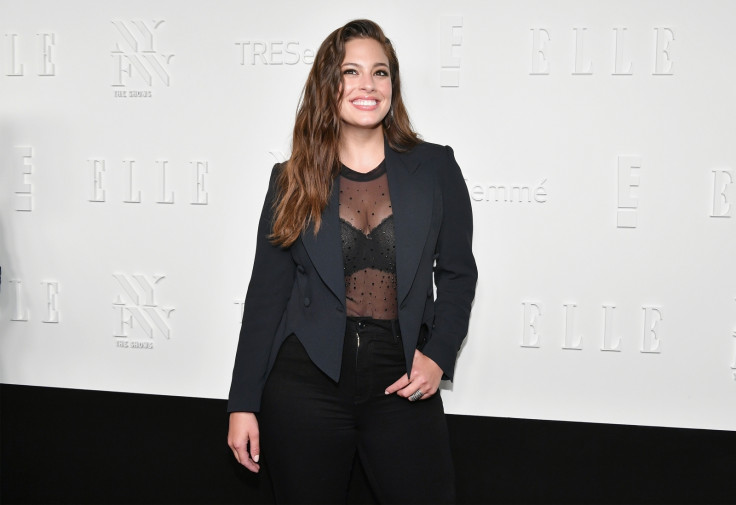 Ashley Graham has never been shy of flaunting her curves on social media. The 29-year-old plus-size supermodel shared a sexy photo of herself wearing a swimsuit and fans are going gaga over her curvy figure.
The Sports Illustrated model wears a black one-piece swimsuit covered in white paint splotches, and hair tied up in a high neat ponytail for the Instagram snap. Graham is seen with one foot perched up on the railing, the other on the ground, as her left hand appears to be tucked under the fabric covering her right breast.
"Never a 'DDull' moment" she captioned the sexy Instagram post, which has already garnered 217,873 likes. The Instagram model's 5.2million followers rushed to the comments section to approve of her racy post, with one user writing, "From an adoring fan, you look absolutely breathtaking, to say the least!!! You're incredible Ashley!!"
A user found the model's confidence inspiring and noted, "Ashley is always rocking it! And though this picture may not rub everyone the right way. I think the point she is trying to get across is be confident even when it's not your best shot. Why should we always try to be perfect? Imperfection is perfection!"
A user called her super sexy and commented, "Sooo attractive. Your pics are all great. You are sensual and Super Sexy," another asked, "What kind of sexiness is this??? Wait. Am I gay?"
"You look gorgeous," commented another Instagram follower of Graham. In an interview with Glamour Magazine, Graham opened up about redefining sexy and body confidence back in June.
She told the magazine, "When I met with Eva Chen from Instagram, she told me that 75 percent of my followers are women. So if anyone wants to call me a sex symbol, it's women. We are redefining sexy."
Talking about body confidence, the model admitted that it isn't always easy.
She explained, "It's always difficult. As women gain weight, they start judging themselves. But who cares! Embrace what you have. Say, "Belly, you might be poking out today, but I'm going to choose to love you and nurture you." The more you talk to him about how you don't like yourself, the more you're training him to not like you."