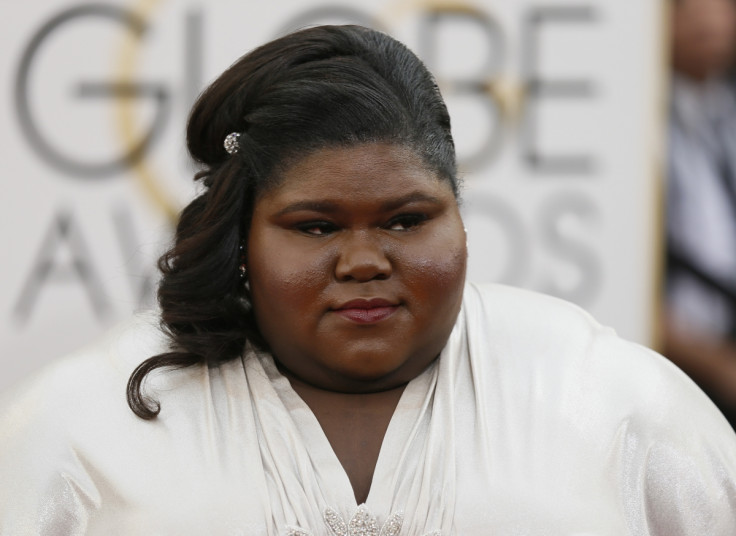 Since catapulting to fame in big screen drama Precious, Gabourey Sidibe's curves have been the subject of great debate. The Oscar-nominated star has now hit back at critics who fat-shamed her after she appeared in a steamy sex scene during a recent episode of Empire. Episode six of the hit Fox show saw Sidibe's character Becky Williams enjoy an intimate moment on a rooftop with love interest MC J Poppa, played by actor Mo McRae. Unfortunately, the scene generated scores of memes online, with a wave of criticism focusing on her body type.
In a blog post published on Entertainment Weekly the 32-year-old actress said that she felt sexy filming the scene. "I, a plus-sized, dark-skinned woman, had a love scene on primetime television," she wrote. "I had the most fun ever filming that scene even though I was nervous. But I felt sexy and beautiful and I felt like I was doing a good job."
She went on to add that trolls cannot take away from her hard work. "I'm very proud of the work we all did to make that scene a great opening for the episode. I keep hearing that people are 'hating' on it. I'm not sure how anyone could hate on love but that's okay. You may have your memes."
Sidibe signed of the message by telling critics that she was "too busy" to check social media and hoped that they would enjoy the forthcoming episode.
This is not the first time the actress has put trolls in their place. She was equally sassy in 2014 when her she received mean-spirited comments on Twitter over the dress she wore to the Golden Globes. "To people making mean comments about my GG pics, I mos def cried about it on that private jet on my way to my dream job last night. #JK," Sibide confidently replied at the time.