Johnny Joo (pronounced 'yo') is a 24-year-old photographer and urban explorer from Ohio. He began to explore abandoned structures when he was 16, becoming fascinated that these spaces belonged to someone's past.
"People were here once, living and working and now they are gone, while the collapsing ruins remain," he says. "It opened my eyes to a whole normally unseen part of life and the world around me. It captured me in such an incredible way, and I now attempt to capture it just as well as it has me."
Here at IBTimes UK we are big fans of his work, having previously published his haunting photos of an abandoned mall. Joo has kindly sent us a selection of the photos he took in 2014.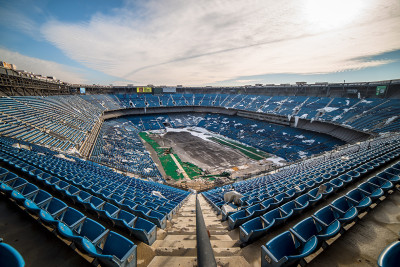 See more of Johnny Joo's photos at his website, or pre-order his book, Empty Spaces. He is currently seeking funding for a planned trip across America, exhibiting his work and photographing more abandoned spaces along the way. See his Ohio to Oregon crowdfunding page for more details.