These photos show workers catching fish inside the flooded abandoned New World shopping centre in Bangkok.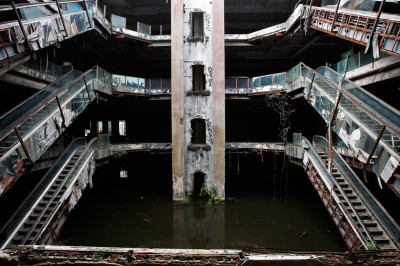 In 1997, Thailand's supreme court ordered the demolition of a seven-storey extension of the shopping centre when it was revealed the developers only had permission to construct a four-storey building.
The demolition left a roofless four-storey structure. Over the years, rain turned the ground floor of the mall into a pond – an ideal breeding ground for mosquitoes.
People living near the shopping centre released fish into the pond to take care of the mosquito problem.
Veera Watcharagoneyotine, director of a fishery, estimated there were about 3,000 fish in the shopping centre, mostly mango fish, catfish and striped catfish.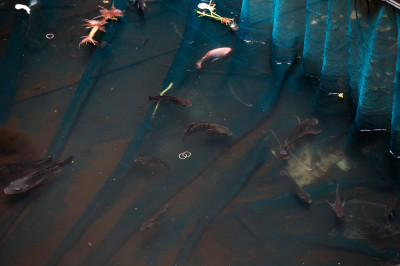 The captured fish will be held at fisheries in Samut Prakan, Pathum Thani and Ayutthaya provinces before being released into reservoirs, canals and rivers.