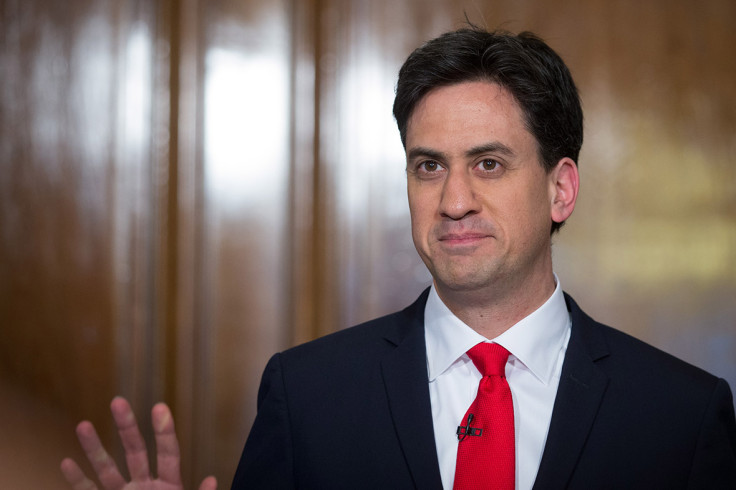 As the former Labour leader Ed Miliband's dreams of becoming prime minister were shattered following this week's Tory victory, so too were the dreams of dozens of smitten teenagers.
The members of the unlikely #Milifandom cult were left heartbroken when Miliband stood down from the party leadership after being defeated in the General Election.
The self-proclaimed "Milifans" took to social media to express a massive outpouring of grief, shock and virtual tears, using the hashtags #Milifandom and #milibae.
The founder of #Milifandom, Abby, who tweets as @twcuddleston, helped the #thankyouEd hashtag top the list of Twitter trends in the UK later that day.
There was a lot of crying.
Some fans found themselves going through a seven-stage mourning process.
And others felt like they were dealing with a bad break up.
Meanwhile, other fans expressed themselves through the medium of art.
The Milifandom craze started on Twitter during the election campaign, following a series of attacks on the Labour leader in some media outlets and what 17-year-old Abby called "the distorted media portrayal of Ed".
Fans made tribute videos, pictures and memes, superimposing Miliband's head on famous actors, musicians and sex symbols, many of which appeared on the popular @cooledmiliband Twitter account and Tumblr.
Last month, Miliband was mobbed by a hen party while on the campaign trail in Chester. His campaign bus was surrounded by screaming women desperate to bag a selfie with the politician, who may have been slightly shy at first but eventually was more than happy to oblige.
The dismal election results for Labour saw the party win just 232 seats, in part due to the landslide victory in Scotland for the SNP. The Conservatives took 331 seats.
The other parties are still picking up the pieces following the election, which also saw the resignations of Liberal Democrats leader Nick Clegg and UKIP leader Nigel Farage.