End Of Year Report: How Was 2013 For World's Biggest Tech Companies?
Apple, Google, Samsung, Microsoft, Nokia and BlackBerry
Alistair Charlton looks back at how six major technology companies performed in a year which saw buyouts, bailouts and fall-outs, and suggests where improvements can be made for 2014.
It's the end of the year and time to look back on what has been a busy 12 months for the world's biggest technology companies.
Class nerd Samsung did five times more work than anyone asked it to; former high achiever Apple rested on its laurels and lost friends as a result; Microsoft took a turnaround shortcut with buying Nokia, Google made everyone feel a bit uncomfortable with Glass, and we're all surprised to see BlackBerry is still alive.
---
Apple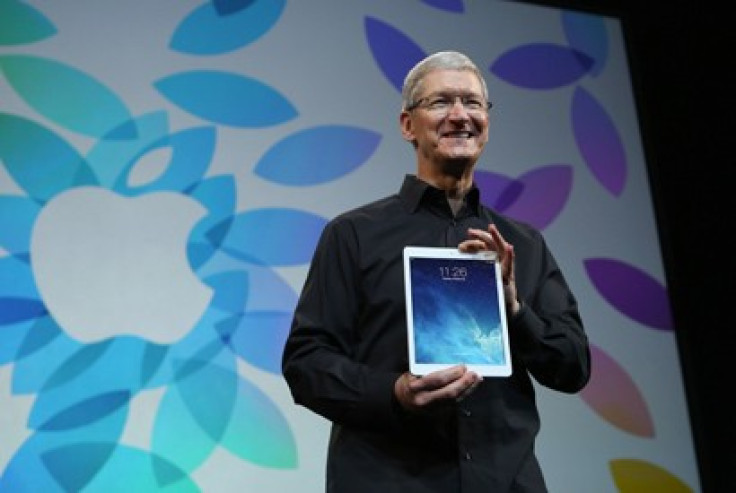 The iPad Air was a solid update, but Apple will need to bring entire new products to the table in 2014.
It can't be easy being Tim Cook. Beds made of money are notoriously difficult to sleep in, and being held on a pedestal by the world and his dog for year after year can't be healthy.
But on a more serious note, 2013 wasn't a year of plain sailing - consumers, investors, board members and seemingly the entire planet have come to expect great things from Apple year in, year out, but even a company with the greatest minds in the business and more than $150 billion (£92bn) in the bank can't keep rewriting the rulebook.
Wanted: New products. Show us a watch and a television
In the language of the iPhone's development schedule, 2013 was an 'S' year for Apple. Like the 3GS, 4s and 5s, 2013 brought about a series of small updates, while saving the showstopping game-changers for another day.
The iPhone 5s' Touch ID fingerprint scanner shows promise, and widespread talk of an iWatch means Apple must deliver in 2014 - to capitalise on Samsung's poorly-received Galaxy Gear if nothing else. Cook can sleep easy for now, but he needs to make good on his promises of new devices sooner rather than later.
B+ New product categories are urgently needed, show us a watch and a television.
---
BlackBerry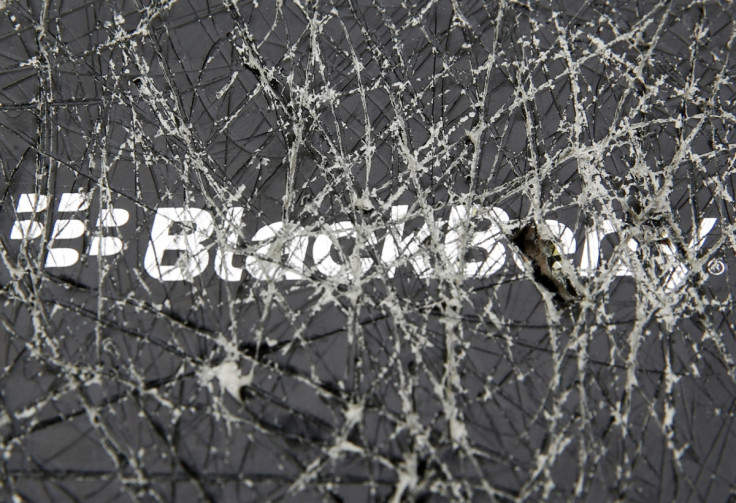 Having failed to sell itself, BlackBerry has little to look forward to in 2014, as it exits the consumer market.
Reuters
The year started with such high hopes for the company which created the smartphone as we know it. BlackBerry 10 was due along with new handsets, a new company name and a fresh start, but boss Thorsten Heins failed to deliver.
Reviewers were unimpressed and phones simply didn't sell. BlackBerry was at least two years too late and Heins' bet-the-farm gamble failed to pay off.
I want to say BlackBerry is lucky to see the end of 2013, but in all honesty I'd quite like to see it put out of its misery. Pay staff off handsomely with whatever's left and let them build a range of startups in Toronto's already-thriving tech scene.
BlackBerry 10 offered too little, too late, and now a switch away from the consumer market is its final option. The company will never be the same again. A sad and once-avoidable end to a pioneer of the industry.
D Failed to deliver and now has very few options remaining.
---
Nokia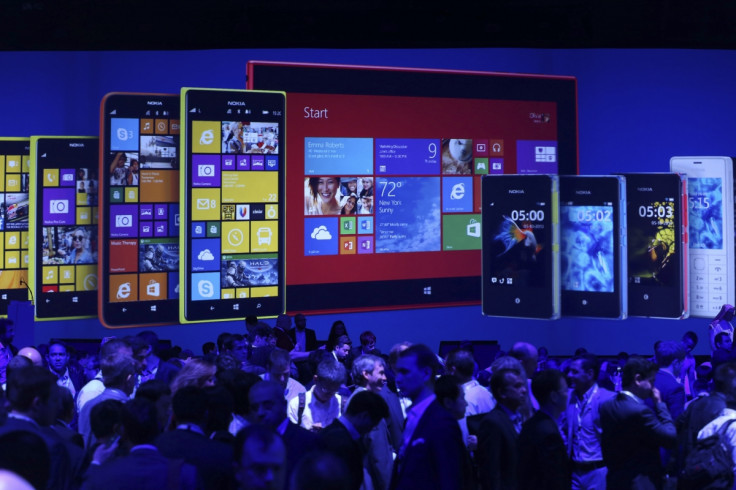 Nokia launched many new products in 2013, but the Lumia brand will soon belong to Microsoft.
Reuters
Another former giant caught napping, Nokia found itself languishing behind its rivals at the end of 2012, but another all-in move by CEO Stephen Elop a year earlier saw a partnership with Microsoft start to bare fruit in 2013.
The final curtain falls on what made Nokia great
Sales were slow at first, but as BlackBerry fell and Apple and Samsung fought among themselves, Nokia found its stride, releasing no fewer than ten new phones during the year, rounding off with its first-ever tablet.
But Nokia could only go so far under its own steam, and its phone-making division was acquired by Microsoft. The Finnish company will live on, but I fear the charm and admiration it had finally rebuilt after years of decline will now be swallowed up by the Windows giant.
A- Strong year, but sell-out to Microsoft marks the final curtain for much of what made Nokia great.
---
Microsoft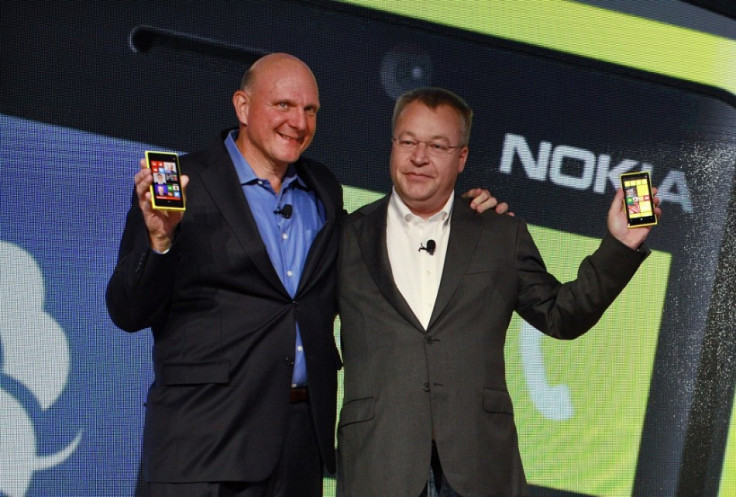 Nokia's sale of its phone-making business to Microsoft will see Stephen Elop (right) return to his former employer.
It was all-change at Microsoft in 2013. CEO Steve Ballmer announced his retirement - a replacement is expected in early 2014 - and the company acquired Nokia's phone-making business, the biggest example yet of Microsoft's transformation from software to devices and services.
Launching in late 2012 Windows Phone 8 started slow, but after a year it now finally has a half-decent app catalogue. An 8.1 update in April will address many of WP8's shortfalls, but it still has plenty of catching up to do if it is to rival iOS and Android.
Microsoft needs its newly acquired phone business to hit the ground running in 2014 and it needs a hugely expanded app store on both desktop and mobile.
Even the infallible Xbox brand took a hit in 2013, with the Xbox One launch plagued by U-turns and a price £80 higher than its rival, the PlayStation 4.
B+ Lots of potential, but too much change at once could rock the boat. Huge pressure on Ballmer's replacement to succeed.
---
Samsung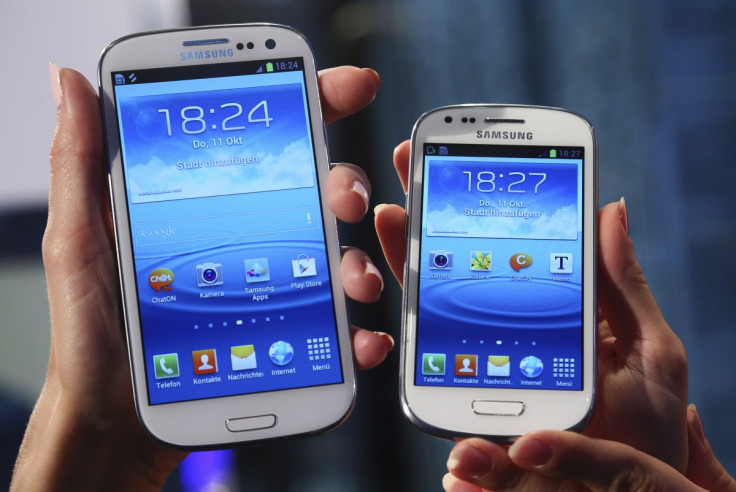 Samsung made a phone for every taste in 2013, but some products like the Gear watch failed to live up to their hype.
Reuters
The aforementioned swat of the class, Samsung released more phones and tablets in 2013 than anyone knew what to do with. Indeed, products like the Galaxy S4 Zoom proved, if nothing else, that Samsung has heaps of money, lots of ideas, and isn't afraid of making products no one will buy.
No more soulless phones - make something truly world-beating
It might be a multibillion-dollar version of slinging mud at a wall in the hope that some sticks, but it's working and Samsung's surging growth can't be disputed.
There were some disappointments however, and in 2013 the hugely anticipated Galaxy Gear smartwatch failed to capture the imagination of consumers eager to jump on the wearable tech bandwagon. Samsung is rumoured to be announcing an updated Gear in early 2014, which could coincide with Apple's also-rumoured iWatch.
Gear 2 has to be a success for Samsung, and then the company needs to explain why the curved Galaxy Round is worth buying, before phones with concave screens disappear into obscurity before they've had a chance to shine.
C+ Throwing cash and enormous marketing at soulless products can only get you so far. Focus, and deliver something truly world-beating.
---
Google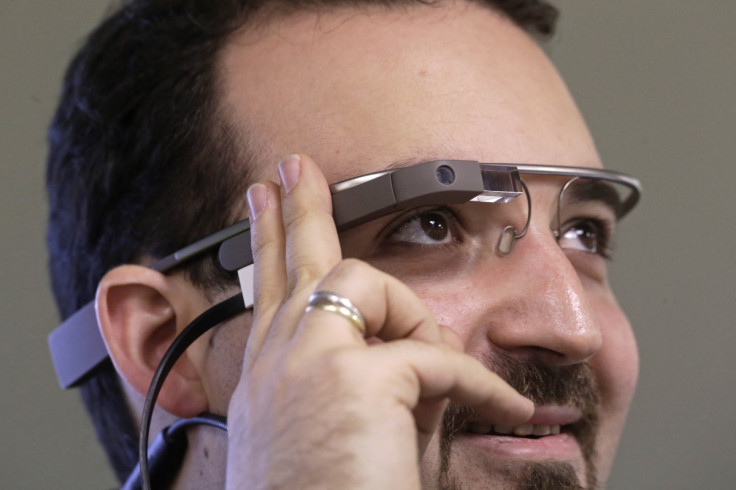 Glass might be an impressive show piece, but doubts remain as to whether it will be a commercial success.
Reuters
Google dared to dream big in 2013. Glass arrived and promptly set about rewriting the social and technological rulebooks; Project Loon promised to bring internet to remote parts of the world via balloons, and Android's domination of the global smartphone market seemed unstoppable.
But while Google the technological innovator was breaking new ground, Google the corporation was far from admired. Joined by Apple, Starbucks and others, Google's tax arrangements were heavily scrutinised, especially in light of revealing plans for a £1 billion London headquarters.
B- Glass took the technology world to the edge of its seat, but as a company Google needs to do more than create shiny showpieces and mysterious barges.
© Copyright IBTimes 2023. All rights reserved.