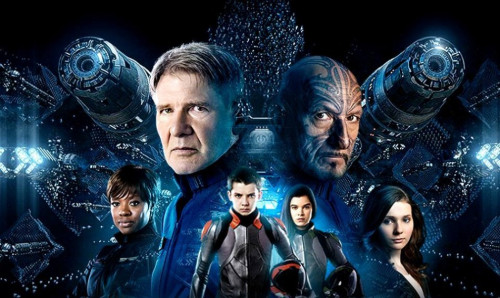 Ender's Game is based on the 1985 novel of the same name by Orson Scott Card. Gavin Hood directs this sci-fi action adventure co-starring Harrison Ford, Viola Davis and Ben Kingsley. The film, set in the distant future, follows Ender's (Asa Butterfield) journey from a gifted recruit in Earth's military fleet to a command leader, who can save the human race from an alien attack.
Here's a roundup of what critics have to say about the film: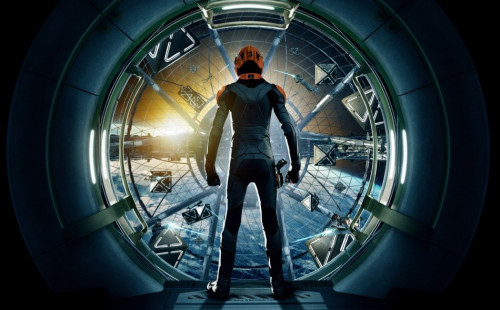 Talking about the film's direction, Eric D Snider of Film.com says: "By all appearances, this should be an excellent sci-fi adventure. But Hood keeps such a steady, unvaried pace that the revelations of the final act — which should be HUGE — have the same dramatic heft as everything else. And when everything weighs the same, nothing weighs anything."
Bryan Bishop of The Verge is all praise for the film's technical grasp and its visual effects. "Seeing its outer space training stations and huge battles in action, Ender's feels right at home as a big-budget extravaganza. Hood and cinematographer Donald McAlpine create a world that contrasts the epic with the intimate: A shot of Ender's shuttle blasting off from Earth is pure operatic grandeur, while the cold lighting of the Battle School drives home the isolation of the would-be warriors. Production designers Sean Haworth and Ben Procter pull off the same trick, mixing earned realism with a future that seems just out of reach."
He adds: "If it weren't coming out so soon after Gravity, we'd likely be talking about how groundbreaking the zero-g work in Ender's Game is. Instead, the film earns the next-best compliment: it clears what is now an incredibly high bar."
Total Film summarises the film as "a teen-focused sci-fi that aims to marry The Hunger Games' adrenaline rush with brain-teasing philosophical inquiry."