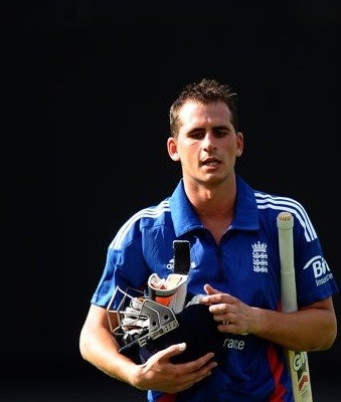 England continued their preparations for the defence of their T20 World Cup with a nine run win over Australia in Colombo.
Without Kevin Pietersen, Alex Hales assumed the role as England's leading hitter at the top of the order with his second T20 fifty as the World No.1 ranked nation posted a total for 172 for 6, with Luke Wright (35) and Eoin Morgan (30) also chipping in.
Australia failed to get on top of the required run rate for much of the innings, following David Warner's dismissal in the first over, despite Shane Watson's lighting 37 from 26 balls.
Mike Hussey struck a noble 71, including hitting spinner Danny Briggs for three consecutive 6s in the 15th over before being trapped by captain Stuart Broad, but the death bowling of Steven Finn and Tim Bresnan saw England home by nine runs as their Ashes rivals ran out of steam.
"It's a great way to start the warm-up to this tournament, and we also had that good win against South Africa in Birmingham last week ," said Hales.
"It's nice to get some runs under your belt in the first warm-up game," he added. "It is a very different challenge to what we're used to in England, but I think the deck was a lot better than everyone expected.
"It came on to the bat nicely, but I think 170 was a pretty good score out there."
Wright, who enjoyed a decent campaign in the shorter form of the game with Sussex, will adopt a more prominent role in England's top order from his regular pinch hitting position at the back end of the innings, says his return from a career threatening knee injury has reignited his form.
"There are other guys around the counties I know have been struggling heavily with that sort of injury and who have had similar treatment to me - and it's just not worked," he said.
"My game is normally based on energy, running around, buzzing around. Suddenly for the first time, I couldn't really do that and I felt like an old man - it probably threatened everything I play for. But I went off to Sweden for an operation, and luckily it's been fine since then."