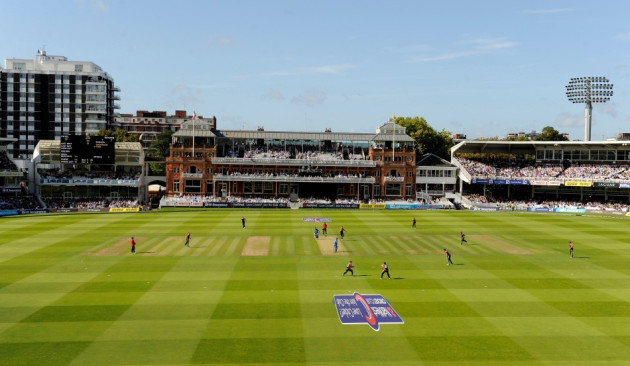 England's eastern travails were quickly dispelled with their emphatic victory in Colombo against Sri Lanka last month; and Andrew Strauss's men are well positioned to cement their world No1 status against the West Indies over three Tests from 17 May.
The frustrations of England's winter Tests against Pakistan and Sri Lanka should be put to bed when they face a West Indies side in transition before the serious matter of a three-Test series with South Africa - their closest rivals for top spot in the International Cricket Council table.
England failed to live up to their No.1 billing in a difficult winter tour which resulted in a 3-0 defeat against Pakistan in the United Arab Emirates and a hard-fought 1-1 in Sri Lanka. But former England captain Alec Stewart believes the current West Indies side presents the ideal opportunity for the home side to play their way into form ahead of the crucial series against South Africa and next winter's tour of India.
"Playing against the Windies used to be one of the great challenges for an England cricketer and the sides captained by Clive Lloyd and Viv Richards were among the best the game has seen," Stewart told BBC Sport.
"Unfortunately, West Indies cricket has undergone a steady decline over the last 10 years, but there are signs that the current team is capable of lifting them out of the doldrums."
Sivnarine Chanderpaul became the 10th player to score 10,000 Test runs in the recent series against Australia and the current side has begun to demonstrate signs of a renaissance under captain Darren Sammy.
Despite losing 2-0 against Michael Clarke's team their performance in the first Test, when they declared at 449 for nine and reduced the opposition to 133 for four triggered a glimmer of hope. But they collapses to three for four in the second innings and lost by three wickets.
Nevertheless, their bowling attack of Kemar Roach, Fidel Edwards, Ravi Rampaul and Sammy impressed against an obstinate Australia top order, while off spinner Shane Shillingford registered a 10-wicket haul in the final Test. The bowlers can cause problems for England's batsmen but a cold, damp May could stymy an inexperienced attack.
Only three players - Chanderpaul, Denesh Ramdin and Fidel Edwards - in the current 15-man squad have toured England before and Stewart believes the hosts' technique and temperament could prove too strong for Sammy's team.
"Coach Ottis Gibson will have first-hand knowledge of England's strengths and weaknesses, having been their bowling coach when they won the Ashes in 2009, but my biggest concern are how their batsmen will cope on pitches that offer sideways movement both through the air and off the pitch," said Stewart.
"The likes of Kirk Edwards (50) and Darren Bravo (49) have good batting averages early in their Test careers, but have they got the technique and temperament to battle it out against one of the best bowling attacks in the world? Will they score enough runs to allow their bowlers an opportunity to bowl England out twice?
"West Indies rely too heavily on the magnificent Shivnarine Chanderpaul, who has returned to the top of the ICC batting rankings after passing 10,000 Test runs last week.
"He is not a typical Caribbean-style cricketer, big and powerful like Greenidge or Haynes, but he is highly effective and ranks right up there with some of the very best batsmen I played against.
"Chanderpaul can be relied upon to score runs at number five, but he is going to need valuable contributions from others if West Indies are to stand a chance against England."
But West Indies coach Ottis Gibson insists his side's underdog status could play into their hands when the two sides meet at Lords on 17 May. The last time the two sides met at Lords the game was over inside two-and-a-half days as England won by 10 wickets but Gibson said his team would not be overawed by the world's No.1 side.
"It seems that not much is expected of us, which is good, in a sense," Gibson told ESPN. "We can just go out and play and enjoy our cricket. We know what we are capable of.
"The Test series is going to be tough but we believe we have a one-day team that is more than capable of winning the ODI series. The one-day series is where I think the success is more likely to happen."