England vs Slovenia: Defoe's goal takes England through to last 16 of World Cup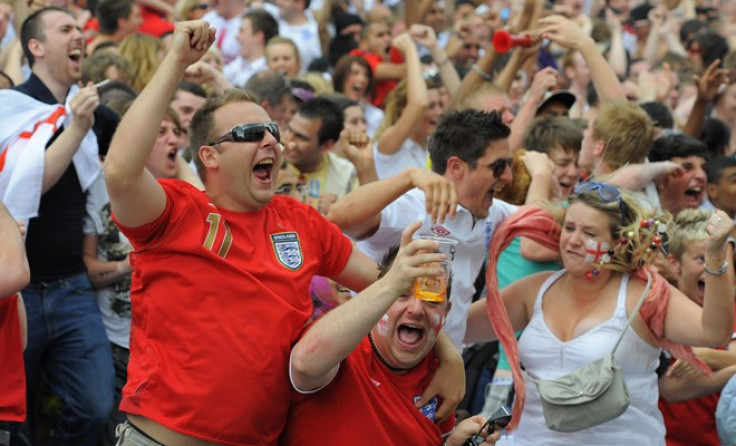 England have qualified for the last 16 of the World Cup in South Africa after a superb goal from Tottenham striker Jermain Defoe.
After a shaky start to the final game of the group stages against Slovenia, England started to regain some of the composure and confidence it was seen to be lacking in the first games against the USA and Algeria, which both ended in disappointing draws.
Defender Glen Johnson appeared to be a little nervy giving away a few needless free kicks to Slovenia early in the game, but some promising efforts from Wayne Rooney indicated that this might not be the drab performances seen from England so far.
However after 22 minutes it was Defoe rather than Rooney who got the first goal after a decent cross from James Milner.
Following the goal England seemed to burst with new confidence with attempts from Rooney, Stephen Gerrard and from Defoe again, although a second goal was not forthcoming.
Meanwhile in the other half of the group the USA and Algeria remained at 0-0 at half time, although both sides received and took their chances on goal.
In the second half England came storming out of the slips with an early attempt from Defoe again being prevented from scoring.
John Terry also came startlingly close with a superb header as did Rooney who was denied only by the goalkeeper edging the ball into the post.
But the game was not all one way with Slovenia putting English nerves on edge for the last 10 to 15 minutes. An equaliser would have killed England's chances of getting through to the knock out stages of the tournament.
Joe Cole was brought in the second half, replacing Rooney while Emile Heskey replaced a tired but no-doubt satisfied Defoe with only five minutes to go.
When the final whistle blew with the score 1-0 to England it looked like England would be first placed in the group followed by Slovenia. However a last minute goal by the USA's Landon Donovan against Algeria mean that the USA will top the group with England in at second.
Both Slovenia and Algeria leave the tournament.
© Copyright IBTimes 2023. All rights reserved.