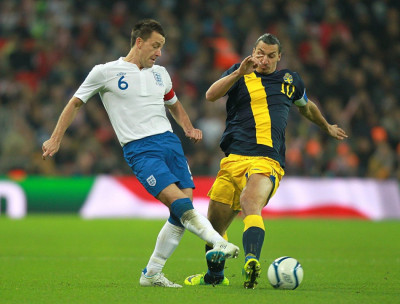 England broke their jinx against Sweden with an own goal by Daniel Majstorovic, handing manager Fabio Capello's side a 1-0 friendly victory at the Wembley Stadium in London on Tuesday.
Capello, who made eight changes from the side which defeated World Champions Spain on Saturday, was satisfied with the victory of his team. The England manager was pleased, in particular, with the performance of Jack Rodwell, Kyle Walker and Phil Jones.
"It's important to beat Sweden after 43 years," Capello said.
"But for me it was really important to see (Phil) Jones, (Kyle) Walker and (Jack) Rodwell play against a team with a really good organisation.
"The answer that I received from their performances was important. I thought these players played really well," added Capello.
Meanwhile, the Captain, John Terry, was pleased that England managed to maintain their unbeaten sequence right to the end of 2011 with a run of nine games.
"It is really good to be unbeaten for the whole year and the record against Sweden has been going on too long," he said.
The winning goal, the 2,000th, scored by England, was scored by defender Daniel Majstorovic in the 22nd minute.