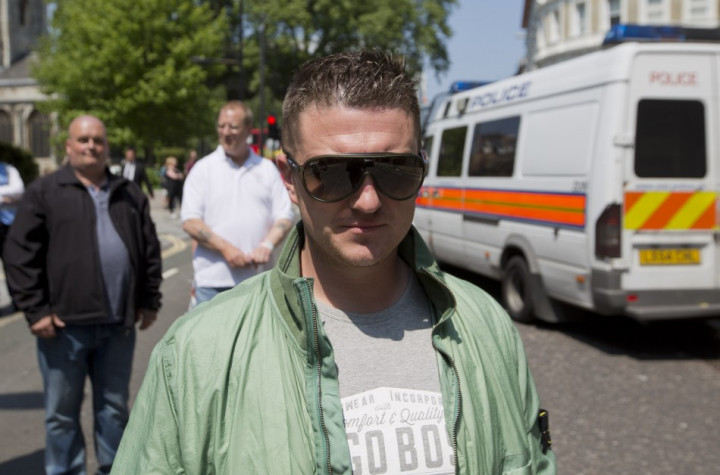 English Defence League founder Tommy Robinson has appeared in court to face charges relating to a banned march in a part of London where many Muslims live.
Robinson, real name Stephen Yaxley Lennon, appeared at Westminster Magistrates Court charged with taking part in a banned march through Tower Hamlets in September.
Police halted around 500 EDL supporters on their way to Tower Hamlets after the local council won an order prohibiting it from going ahead in the borough.
Lennon was detained in Aldgate, east London, and charged with not adhering to the conditions imposed on the march and inciting others to do the same. He was also accused of being the organsier of the assembly.
At Westminster Magistrates Court he pleaded not guilty to both counts. He will stand trial in January.
Lennon has quit the EDL but the group he used to lead continues to cast a shadow over his activities in the Quilliam Foundation anti-extremism group.
The EDL espouses a message of virulent anti-islam and is regularly accused of being a racist organisation.
The 30-year-old this month dramatically stepped down from the leadership of the group he founded, saying that the EDL had been taken over by "Nazis"' and had become "part of the problem".
Some former supporters branded him a traitor, an accusation he was still denying on Twitter on the morning of his latest court appearance.