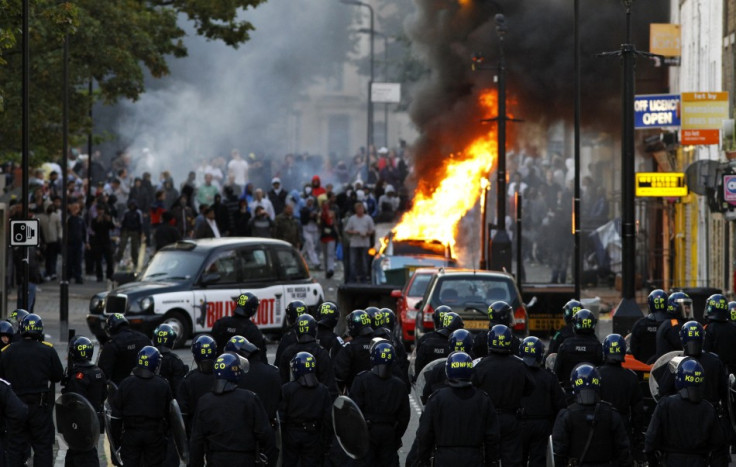 Seven out of 10 sentence appeals by people who were jailed over the August riots in England have been rejected by the Court of Appeal.
The two men who were given four-year jail terms for setting up a Facebook page inciting others to riot were among the seven rejected appeals.
During a hearing on 27 September, lawyers argued that the sentences - ranging from violent disorder to burglary - were excessive.
Vincent Tabak Trial: Joanna Yeates' Mother Weeps As Photo of Daughter's Body Shown
The judgment was read by the Lord Chief Justice, Lord Judge, sitting with Sir John Thomas and Lord Justice Leveson. They also dismissed five other challenges in burglary cases, but allowed three cases related to terms imposed for handling offences.
The challenges which were allowed include the case of Stephen Craven, 24, of Salford who sentenced was halved to six months for handling stolen goods.
Stephen Carter, 26, of James Street, Salford and David Beswick, 31, of Anon Street, Eccles, also had their sentences halved to eight months and nine months for theft by finding and for handling stolen goods respectively.