Enrique Iglesias' girlfriend Anna Kournikova has not met his father Julio in 16 years
Enrique also revealed he has no desire to get married to the former tennis player.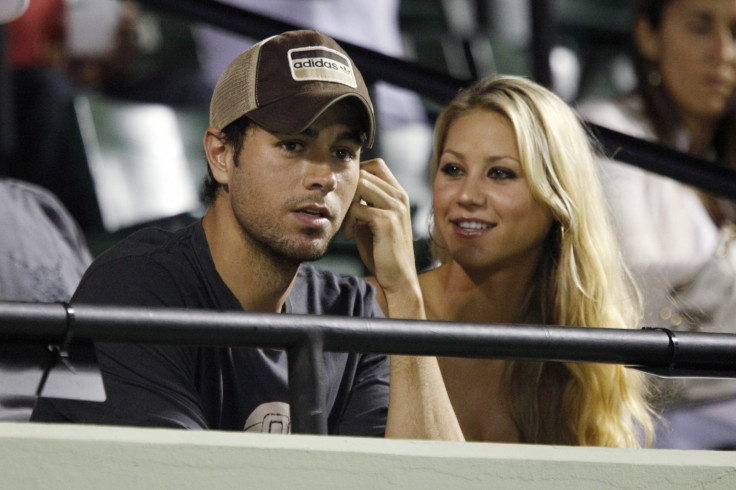 Many couples avoid meeting the parents for as long as possible but Enrique Iglesias' girlfriend Anna Kournikova has managed to wait 16 years. The former tennis player has never met Iglesias' famous father Julio Iglesias despite her lengthy relationship with the Spanish singer.
Enrique, 42, has dated Kournikova, 36, since 2001, making their relationship one of the longest lasting in showbiz. Despite all their years of romantic bliss, the Hero singer admits he has not gotten round to introducing his sports star girlfriend to Julio, an acclaimed musician in his own right.
Speaking to The Sun about Kournikova's relationship with his father, Enrique revealed: "They still haven't met, no. They have to meet at some point."
In 2014, Julio, 73, also confirmed that he was still to meet the Russian sports star but did give his son's lover the seal of approval, describing her as "beautiful".
After admitting that his wife and Enrique's brothers and uncles had acquainted with Kournikova, Julio was pressed as to why he hadn't met her, to which he simply replied: "I don't know how come."
Later in his interview, Enrique also addressed the fact that he and Kournikova have not married, explaining that the couple feel as though they have tied the knot already. The Do You Know hitmaker said: "We're just as happy. There comes a point when you've been with someone for a certain amount of time that I believe that you are like, married. I guess the only difference is that we haven't walked down the aisle."
He continued: "I've never really thought marriage would make a difference. Maybe it's because I come from divorced parents, but I don't think you love someone more because of a piece of paper. And nowadays it's not taboo to have kids and not be married. What makes a difference is that you're a good parent."
In 2011, Enrique sparked speculation they had gotten married when he referred to Kournikova as his "wife" at a concert in Russia. Addressing the incident, Enrique said: "It was just meant to be sweet, in the moment. I honestly didn't mean to confuse people. I thought it'd be easier for the audience to understand than if I said, 'my girl'."
© Copyright IBTimes 2023. All rights reserved.