The Trump administration is reportedly aiming for significant budget and staff cuts at the Environmental Protection Agency (EPA), the former head of the Republican's transition team at the agency suggested on Thursday (26 January).
Myron Ebell said he expects the Republican president to cut about $1bn (£793.8m) from the EPA's approximate $8bn annual budget.
In an interview with The Associated Press (AP), Ebell said the president is likely to reduce the agency's workforce. The EPA currently employs around 15,000 employees nationwide, with 8,000 of those stationed in Washington DC. While he declined to discuss specific numbers that could be cut, Ebell said he would personally like to see the agency's workforce by half.
Ebell left the transition team last week and has returned to his position as director of the Center of Energy and Environment at the Competitive Enterprise Institute, a libertarian think tank in Washington.
"President Trump said during the campaign that he would like to abolish the EPA, or 'leave a little bit,'" Ebell said. "I think the administration is likely to start proposing cuts to the 15,000 staff, because the fact is that a huge amount of the work of the EPA is actually done by state agencies. It's not clear why so many employees are needed at the federal level."
The EPA was hit by a temporary freeze on contract approvals and grant awards as well as a communication blackout during Trump's first week in office. The agency has been barred from issuing press releases, publishing on social media and other communications by career staff.
According to AP, Trump's political appointees have also been reviewing reports and data, particularly those detailing scientific evidence of global warming and the impact of man-made carbon emissions, published by the agency's websites. These reports and data are being assessed for potential removal.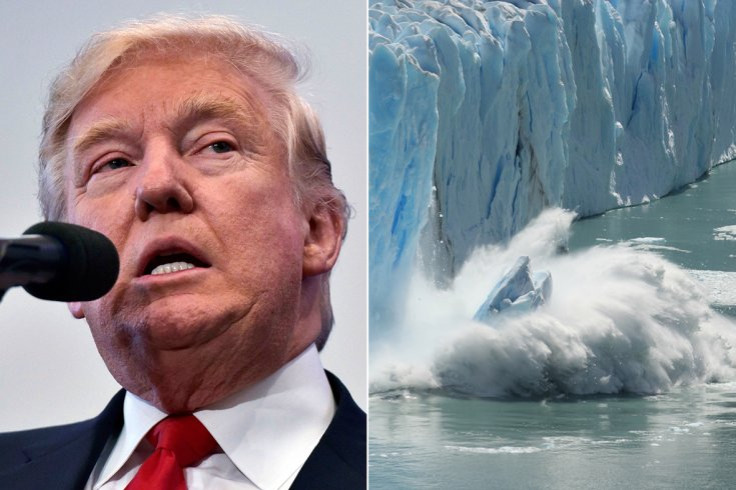 Ebell said President Barack Obama's appointed EPA leaders "politicised" global warming and allowed activists within the agency to publish "junk science". AP note that Ebell does not hold any academic credentials in the science fields, but rather in philosophy and political theory.
According to FiveThirtyEight, past administrations have also tried to reorganise and curtail the work of the EPA. In 2001, President George W Bush's first EPA head Christine Todd Whitman blocked a Clinton plan to tighten restrictions on arsenic levels in drinking water. Less than eight months later and after much public and political backlash, Whitman implemented the plan without a single change.
Scott Pruitt, the nominee for EPA administrator, said during his Senate confirmation earlier this month that he did not agree with statements made by Trump that claimed global warming was a hoax created by the Chinese.
However, Pruitt also has a long track record of publicly doubting the validity of climate science, AP reported.