Epic Games has finally released an improved version of Unreal Engine 4, the Unreal Engine 4.9, with support for Microsoft's DirectX 12 on leading gaming platforms. This updated version is free to use and enables anyone to create DirectX 12-based games, along the lines of free-to-play Fable Legends for Windows 10 and Xbox One. Avid game developers can also use this engine for creating commercial games at the expense of paying 5% royalty to Epic Games.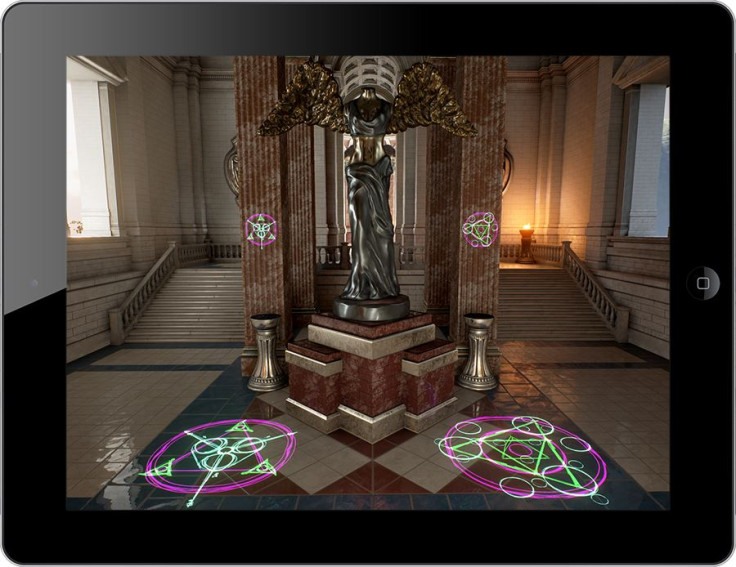 Some of the noteworthy features ported into this game engine include the ability to use remote push notifications, support for Apple's CloudKit framework, efficient dynamic shadows, movable lights and decals, enhanced in-app Purchase functionality, and many others as listed below:
Dynamic modulated character shadows from directional lights.
Dynamic point lights.
Decals are now supported by the mobile renderer.
Unreal Engine's SteamVR plugin includes many major fixes to make it easier to use and more performant.
Full scene particle collision with mesh distance fields.
Motion controllers are now supported through a common abstraction layer.
Hierarchical Level-of-Detail (HLOD) fast preview and clustering.
Area shadows for stationary lights.
Ambient occlusion material mask.
Widget depth ordering.
The new ArchVisCharacter plugin provides out-of-the-box controls appropriate for architectural visualization applications and character animations.
Experimental DirectX 12 support on Windows 10.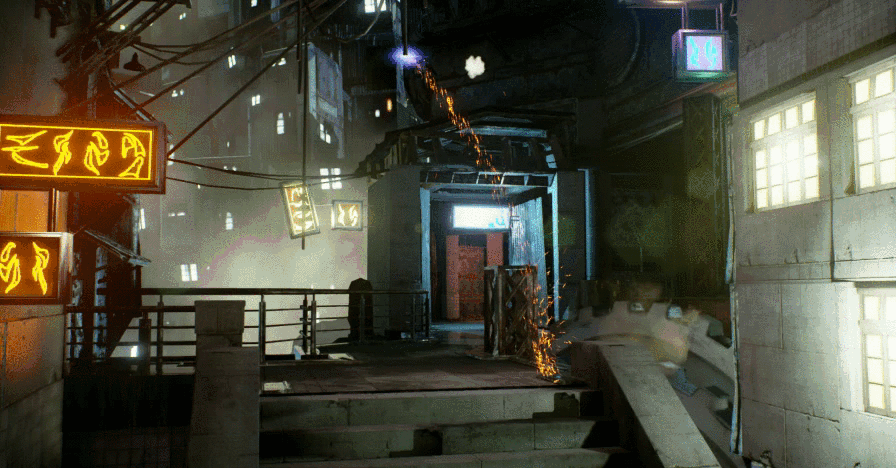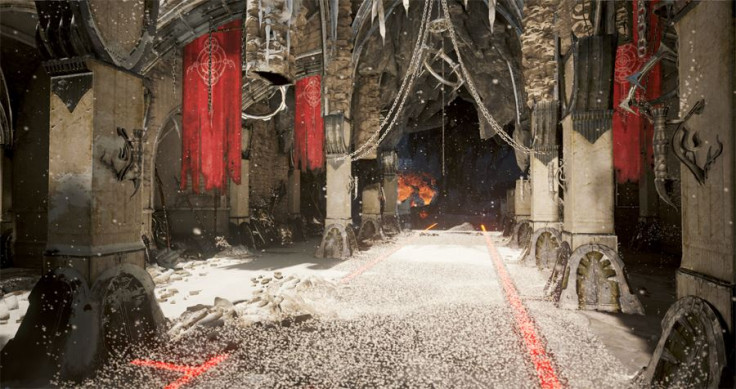 Here is what Epic Games says about the new experimental feature of DirectX 12 being incorporated in Unreal Engine 4.9:
DirectX 12 offers a much lower-level rendering API that is more efficient and allows for rendering commands to be submitted in parallel across many threads, a feature inspired by console rendering APIs. Going forward, we'll continue to improve support for DirectX 12 and look for ways to leverage the new API in upcoming versions of the engine.
The complete list of features supported by Unreal Engine 4.9 is available at Unreal's official website. Discerning gamers may also cherish the new dynamic point lighting system (see animated GIF below) with Unreal Engine 4.9, which reportedly enhances short-lived visual effects such as explosions, projectiles, particle effects and many such post-processing graphical elements.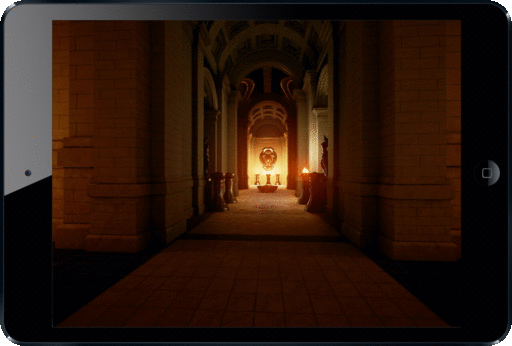 Up to four dynamic point lights are supported on each object being illuminated, although dynamic shadows cast from point lights are not yet supported on the mobile version, reports iDownloadBlog.