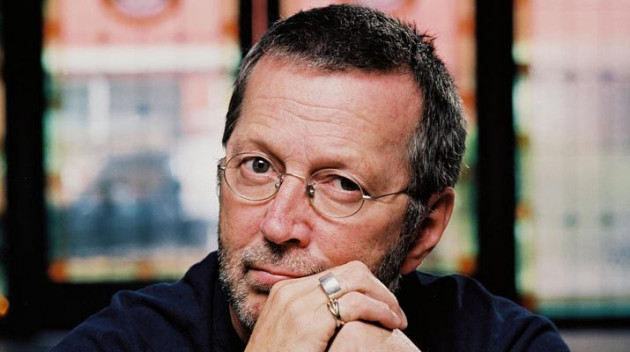 A watch formerly owned by rock legend Eric Clapton has sold at auction for a staggering £2.3million ($3.68 million).
An Asian collector snapped up the reference 2499/100 Swiss-made Patek Philippe timepiece, which is one of only two cased in platinum, earlier this week.
The 67-year-old British musician was gifted with the "ultra-rare" chronograph, which went under the hammer at a Christie's auction event in Switzerland, in 2002.
The collector's piece, which was made in the Swiss city in 1987, has a perpetual calendar with moon phases, as well as windows for day and month and dials for seconds and minutes.
It fetched a combined hammer price and commission that was in line with Christie's pre-sale estimate of 2.5-4.0 million francs.
"The Eric Clapton watch was bought by an Asian private collector," Christie's spokesman Cristiano de Lorenzo told Reuters.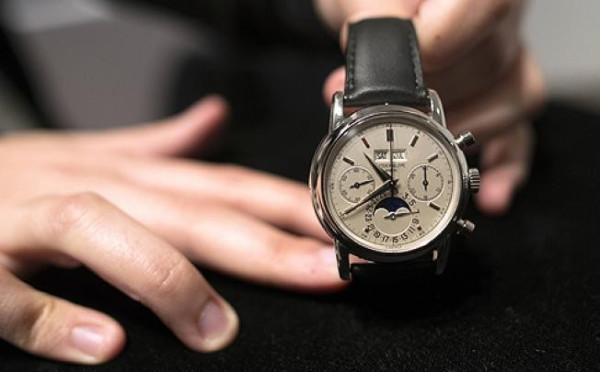 Despite Clapton's impressive sale, the star of the International auction of collectable watches in Geneva, was another platinum chronograph Patek Philippe, reference 2458, made in 1952 for American collector J.B. Champion.
It fetched nearly £2.5 million, setting a world record for a watch without complications, or features beyond the display of hours, minutes and seconds.
The Wonderful Tonight crooner is no stranger to making a profit at auction.
In 2011, Clapton sold more than 70 of his guitars at a charity auction in New York to raise $2.15 million for the Crossroads Centre drug and alcohol rehabilitation centre that he founded in Antigua.
Last month his abstract painting by German artist Gerhard Richter also went under the hammer at Sotheby's and sold for a record-breaking $34.2 million.