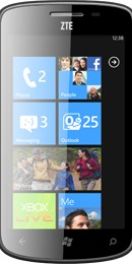 Back in April 2011, Sony Ericsson filed several patent infringement lawsuits against ZTE, the second-largest Chinese handset maker, involving 4G/WCDMA/GSM network technology employed in the latter's handset. ZTE then raised the stakes by filing counter-suits against the North American company.
The lawsuit allegations came in the wake of failed attempts in formulating a licensing agreement between the two handset makers. The long-standing dispute did not yield any favourable outcome, as neither of the two companies succeeded in summoning a court hearing.
Now, various reports confirm these two parties have resolved the issue amicably in an out-of-court settlement and dismissed the array of patent lawsuits filed against each other.
"The move would bring an end to the patent infringement lawsuits filed by Ericsson against ZTE in the U.K., Germany and Italy, as well as the patent infringement lawsuit filed by ZTE against Ericsson," said ZTE in a press statement.
However, the Chinese company has denied reports of it being forced to pay 500 million Euros (about $647m) to Ericsson, under the pretext of lawsuit claims.
Sony Ericsson has chosen to be silent on the subject.