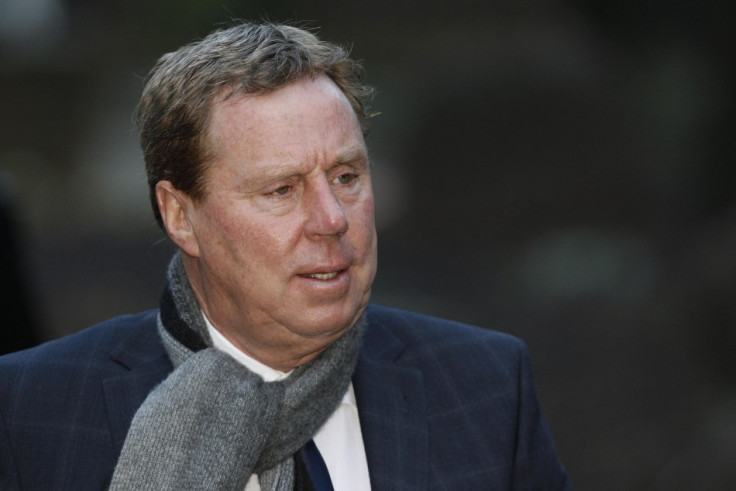 Sven-Goran Eriksson believes Harry Redknapp is the ideal man to lead the national team but cautioned that the Tottenham Hotspur boss still has unfinished business at club level before he can contemplate leading England.
The Spurs' manager has been heavily linked with the vacant England manager's position after FA chairman David Bernstein confirmed they were seeking Fabio Capello's replacement with the "greatest urgency".
On Friday, FA general secretary Alex Horne confirmed a number of managers were under consideration but said there would be no appointment until the "back end of the season".
"Under no circumstances should our taking time be seen as anything other than dealing with it professionally and urgently," said Bernstein.
Redknapp is believed to be among the candidates being considered by the FA but Eriksson has warned the Tottenham manager against rushing into a decision, in light of his unfinished business at White Hart Lane.
"If Harry Redknapp takes it from the end of the season and goes into Euros it's not a perfect situation for him because of the short time," Eriksson told the Telegraph.
"If he takes the job, it would be better he does it after the Euros in the two years up to the World Cup.
"Harry will take England but he will cry at the same time because he's not ready. Has Harry finished the job with Tottenham?
"It's the last step to take with Tottenham, fighting for the league, going far in the Champions League. That's very sad to leave behind."
Nevertheless, Eriksson raised the prospect that Redknapp could find it hard to turn down the role, should the FA confirm their interest in installing him as Capello's replacement.
"But England is too big to say 'no' to. If you say 'no' it will never come back," Eriksson added. "It's not about the pay. You remember Arrigo Sacchi? He was Atletico Madrid manager at the end of his career and then went to Real Madrid as consultant.
"I met him in Madrid once, and he said: 'Sven, there is only one job I could think about otherwise I will never ever be a manager again. ' 'What job is that?' I asked him. 'England manager,' Sacchi said. 'I'd take that.'
"England is the motherland of the game. When you go to a big tournament you have 60million people passionately in your back, pushing you. Fantastic.
"Italy is not the same. If the national team plays badly, it is 'boo, boo'. Brazil is probably the same as England.''