A Nazi war criminal who was blamed for sending more than 128,000 Jews to concentration camps died aged 89 in a dilapidated Damascus basement, reported a French magazine.
It has been reported that Austrian-born SS commander Alois Brunner was allegedly the "right-hand man" of leading Holocaust architect Adolf Eichmann and may have fled to Syria around 1954.
Now the Revue XXI magazine, in an investigation said to be "highly credible" by veteran Nazi-hunter Serge Klarsfeld, say that Brunner died in 2001 after spending more than a decade living in squalid conditions.
The magazine says that they interviewed three ex-members of the Syrian secret service who said Brunner spent his last years underneath an apartment block. Brunner, who has been accused of deporting hundreds of thousands of Jews to death camps, apparently "suffered and cried a lot in his final years, everyone heard him".
One source, identified only as Omar, said he "couldn't even wash" and survived on meagre army rations.
The report said that Brunner, who survived losing several fingers and an eye in two separate letter bombs, remained an anti-Semite right up to his death.
Brunner, born in 1912, was reported dead in 2010 and then again in 2014 with French Nazi hunter Serge Klarsfeld, saying that he may have died at least 22 years ago.
Brunner was head of the Drancy internment camp outside Paris where Jews were rounded up before being sent to the death camps. He is believed to have fled to Syria in the 1950s from West Germany and was reportedly serving later as an adviser to former President Hafez al-Assad.
He is believed to have changed his name to Georg Fischer, then Abu Hussein and, despite denials from Damascus, was reportedly protected by various regimes until his death.
The magazine's findings were welcomed by Klarsfeld. "We are satisfied to learn that he lived badly rather than well," he told the Agence France Presse (AFP) news agency.
"In a dictatorship like Syria, he was untouchable as long as the dictator didn't want rid of him," said Klarsfeld.
"Until the end he kept his hatred of Jews intact, as well as his faith in National Socialism," he added. "He was someone who hated France as much as he hated Jews."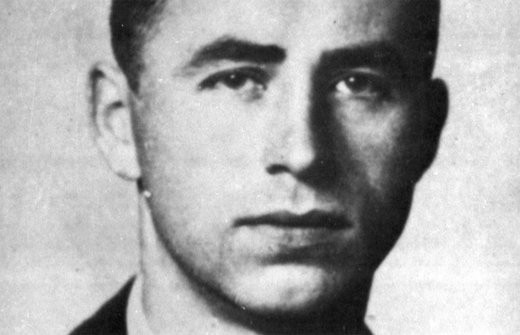 Implementing Adolf Hitler's "Final Solution" he was believed to be responsible for sending 47,000 Jews in Austria, 44,000 in Greece, 23,500 in France and 14,000 in Slovakia to camps where most were murdered, report the BBC.
Eichmann reportedly sent Brunner to wherever he felt Jews were being rounded-up too slowly. In 2001 he was sentenced in absentia to life imprisonment by a French court then in 2014 Brunner was removed from the Simon Wiesenthal Center's most wanted list, as they believe he had died.