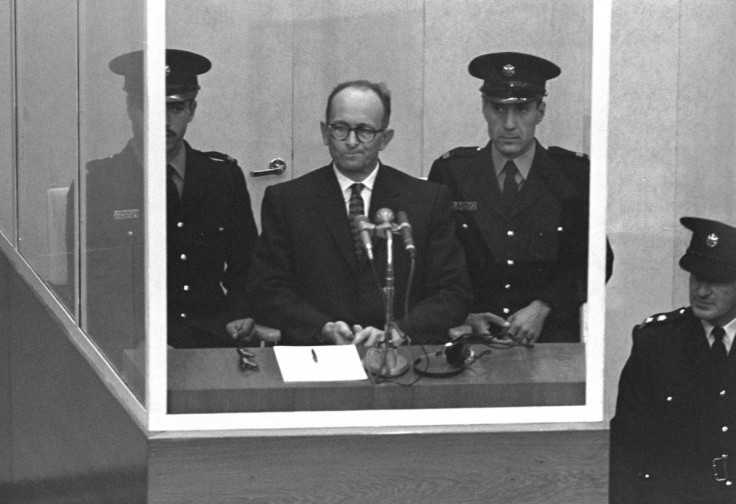 Wednesday 27 January marked International Holocaust Remembrance Day across the world with events in schools, youth clubs and places of worship. But along with remembering the six million Jews who died at the Nazi party, Israel decided to mark the occasion by releasing a letter written by the infamous Holocaust mastermind – Adolf Eichmann.
The highly-decorated former SS and Gestapo leader managed to escape the impending grasp of the allies before the Nuremburg trial began and fled to South America. He was subsequently captured by Mossad and Shin Bet agents and brought to Israel where he was found guilty of a number of charges, including crimes against humanity.
In an appeal letter to then Israel president, Yitzhak Ben-Zvi, Eichmann said: "There is a need to draw a line between the leaders responsible and the people like me forced to serve as mere instruments in the hands of the leaders. I was not a responsible leader, and as such do not feel myself guilty.
"I am not able to recognise the court's ruling as just, and I ask, Your Honour Mr President, to exercise your right to grant pardons, and order that the death penalty not be carried out."
But Ben-Zvi snubbed his last-gasp shot at clemency and Eichmann was subsequently executed in 1962. The media at the time closely followed the trial and several books have been written about one of the world's most infamous Nazis.
We have put together 13 facts about the disgraced-Nazi fugitive who never fully accepted his role in the systematic murder of millions.
1) Eichmann was a travelling salesman before he was a Nazi
The Solingen-born Eichmann joined the Nazi party in 1932 but before then he worked as a travelling salesman specialising in oil sales, after a brief stint at his father's mining company.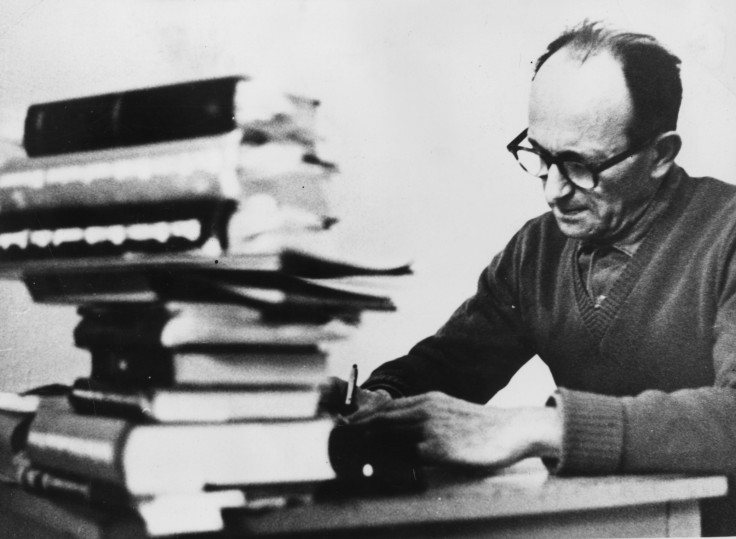 2) A master of murder
As one of the principle architects of the Holocaust, Eichmann was responsible for organising the logistics of Hitler's "Final Solution" which led to the extermination of six million Jews, slaves, gypsies, the disabled and gay people. Once World War II began his boss, Heinrich Müller, and Eichmann planned key components in the deportation and then extermination of Europe's Jews.
3) He escaped in the nick of time
Eichmann was captured by the Americans towards the end of the war and spent time in several secure camps for SS officers. He falsified his name as "Otto Eckmann" and then escaped from a work detail at the Cham camp when he realised the Allies had discovered his true identity. He then became "Otto Heninger" and worked in the forestry industry and later leased land in Altensalzkoth, , north Germany, where he lived until 1950.
4) He lived under the name "Ricardo Klement"
Before he left Germany he obtained a landing permit for Argentina and false identification under the name of "Ricardo Klement". It is thought this was assisted by Bishop Alois Hudal, an Austrian cleric who was living in Italy with known Nazi sympathies.
5) He worked for Mercedes-Benz in Argentina
Initially Eichmann lived in Tucumán Province, and earned a crust by working for a government contractor. He held a number off different jobs before finding employment with Mercedes-Benz in Buenos Aires, where he became a department head.
6) His boss may have been buried in a Jewish ceremony
The chief of the Nazi Gestapo police and Eichmann's boss, Müller, and also one of the architects of the extermination of Jews during the Holocaust may have been interred in a Jewish cemetery in Berlin in 1945, according to German daily Bild.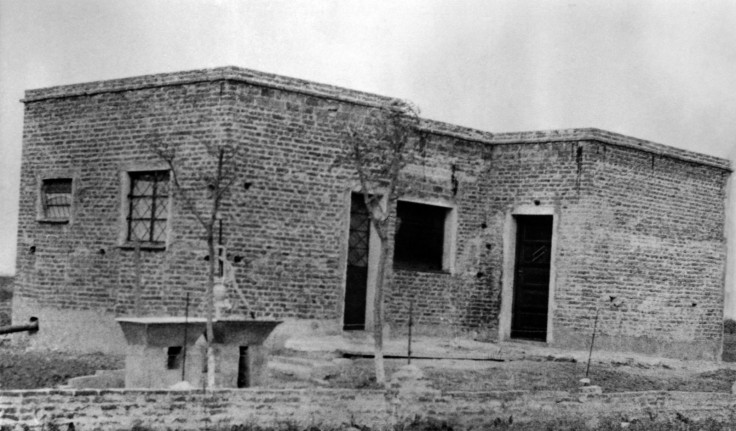 7) He lived in a quiet suburb of the Argentinian capital
Many top Nazi leader escaped to South America. Eichmann was found living in Garibaldi Street in San Fernando, a suburb north of Buenos Aires on 11 May 1960. The suburb was an industrial community 12 miles north of Buenos Aires. Fellow Nazi Dr Josef Mengele, Auschwitz's "Angel of Death", fled to Argentina in July 1949, hiding in Buenos Aires before moving to Paraguay in 1959 and Brazil in 1960. Mengele was found dead after drowning on a Brazilian beach in 1979.
8) The Argentinians were happy to accept the Nazi war criminals
Dr Toby Simpson, of the Wiener Library, told the IBTimes UK: "In particular the Argentinian Peronist regime was sympathetic to Nazism, saw potential political advantages in assisting Nazi war criminals, and even went to considerable lengths to facilitate their escape and hiding."
9) The Germans knew where he was
As early as 1952 the West German government knew where Adolf Eichmann was hiding in Argentina. In 2011, leaked German intelligence files published in the Bild newspaper said: "SS colonel Eichmann is not to be found in Egypt but is residing in Argentina under the fake name Clement. Eichmann's address is known to the editor of the German newspaper Der Weg in Argentina."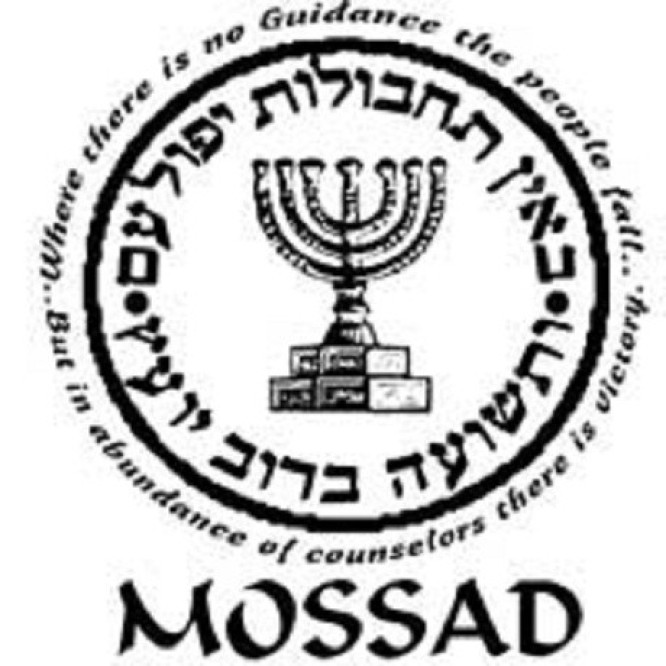 10) His son's girlfriend alerted Israeli authorities
A girl dating a chap called Klaus Eichmann became suspicious about the identity of the boy's father after he boasted of his father's exploits, and Israeli intelligence was alerted. He was then arrested.
11) Despite being turned down to have his life pardoned his wife did visit him in jail in Israel
Vera Eichmann's visited her husband on 30 April 1962 just weeks before his execution. The visit was discussed by the Israeli cabinet. Prime Minister David Ben Gurion agreed to the meeting fearing Israel could face international criticism if it declined. He however said the meeting should be brief and within 14 hours. He was hanged on 31 May, 1962.
12) Some of his personal effects went on show at a Mossad exhibition in 2012
Eichmann's comb, a cigarette holder and his house keys along with the needle used to sedate him went on show at the Mossad exhibition. Operation Finale, an exhibition at the Museum of the Jewish People in Tel Aviv also included Eichmann's hand-written notes and the booth he sat in during his trial
13) "The banality of evil"
Philosopher Hannah Arendt described Eichmann as "the banality of evil" because of the way he just got on with the job of managing timetables and calculating travel costs without questioning his role in the murder of millions.