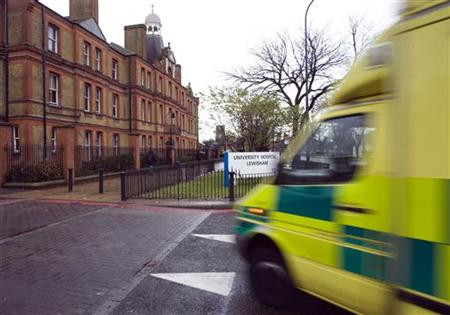 A county council office in Colchester has been evacuated for the second time in 10 days following a suspected chemical leak.
Hundreds of staff at Essex House in Severalls Business Park were evacuated after 12 people were taken ill.
Reports suggest the latest evacuation was in response to a suspected chemical leak.
About 250 people were evacuated and 29 members of staff were taken ill on 29 June after they complained of a "noxious smell" at the site.
Essex County Fire and Rescue Service said of the latest incident: "The building has now been fully evacuated and all people have been accounted for.
"Nine people are awaiting triage from the ambulance service. They are all receiving oxygen therapy from firefighters.''
Residents were advised to stay indoors and keep their windows closed after the first suspected leak.
The smell originated at Essex House, a premises used by social services.
The fire service and the county council's facilities team were unable to find a cause of the previous incident and people returned to work after the site was declared safe.
An East of England Ambulance Service spokesman said: "Our team of ambulance crews are working closely with the fire service to ascertain what has caused the sudden illness of the members of public at this location."