EU-Canada trade deal saved as Belgium PM secures breakthrough with Wallonia
European Council President Donald Tusk will contact Justin Trudeau once procedures are finalised.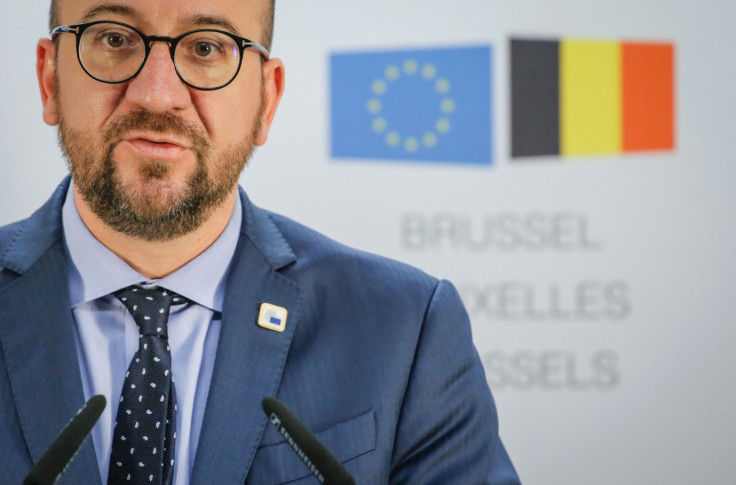 A major trade deal between the EU and Canada has been saved after the prime minister of Belgium was able to seal a last-ditch deal with the socialist leaders of Wallonia, the region previously blocking the agreement.
Charles Michel announced the development this morning (27 October), just hours after the European Council said a planned summit to sign the Comprehensive Economic and Trade Agreement (CETA) had been cancelled.
Talks initially broke down on Friday when Canada's international trade minister, Chrystia Freeland, walked out.
She claimed the EU was "incapable" of finalising CETA after Wallonia blocked the deal over farming and welfare concerns.
"Canada has worked, and I personally worked very hard, but it is now evident to me, evident to Canada, that the EU is incapable of reaching an agreement – even with a country with European values such as Canada, even with a country as nice and as a patient as Canada," Freeland said.
"Canada is disappointed and I personally am disappointed, but I think it's impossible. We are returning home. At least I will see my three children tomorrow at our home."
But negotiations continued after an intervention from European Parliament President Martin Schulz. Canadian Prime Minister Justin Trudeau was forced to cancel his flight to Brussels because of the deadlock.
No new date had been set for a future signing ceremony between the parties. However, Michel's breakthrough means all 28 nations of the EU will now be able to sign the CETA deal.
European Council President Donald Tusk said he will phone Trudeau once all procedures are finalised, while a source close to Tusk told IBTimes UK that he expects a coreper meeting of heads or deputy heads of EU missions to be called.
© Copyright IBTimes 2023. All rights reserved.